Live review: Ian Proswe and Amsterdam
'Who loves ya baby' tour
Date: Saturday 31st May 2014
Venue: East Village Arts Club
Reviewer: Liam Pickup
It started in New York City on St Patrick's Day; it made pit stops right the way across the UK, and for it's finale the Who Loves Ya Baby tour came home to Liverpool. Set in the confines of the East Village Arts Club (EVAC) Ian Prowse & Amsterdam played a blinding set infused with excessive dancing, laughter, heckles, emotion, anti-establishmentarianism (big word!) and rip-roaring accordion solos. What more could you possibly need? An 11-piece band and a couple of support acts you say? Deal!!
Ever the supporter of the Liverpool music scene, Prowse employed support in the form of two local acts, Watchtower and Nieldsy. Both acts brought something different to the table. Watchtower brought their unique blend of psych-rock, whilst Nieldsy added some acoustic sounds to proceedings. Both played impressive sets to a small but growing crowd in the EVAC theatre, but for me, the night was always going to be about Ian Prowse and Amsterdam.
Kicking things off with God and Man his first single from the debut solo album Who Loves Ya Baby, Prowse had the Pele/Amsterdam faithful in the palm of his hands. From the very first chord, cheers of excitement filled the room in anticipation of the opening lyrics "Born in the City!!….One of our own!!". From that line the room was hooked.
Avoiding the pitfall of many bands touring new albums, Prowse didn't ambush us with nothing but new tracks that we have not yet grown to love, but instead hit us with a strong and varied set of new tunes and classic anthems from his extensive back catalogue. Including classic Pele tunes such as Fireworks and Fair Blows the Wind for France was a touch of genius that resulted in some outrageous dancing, mostly orchestrated by Amsterdam's very own Mikey Stout, aka the Amsterdancer, aka mr. pharmaceutical, aka IMNOTBEZ!
With each and every song the atmosphere became more and more electric, the band (inclusive of new horns section) became more and more comfortable and the crowd became more and more responsive. When the time came for Raid the Palace, the drinks had been flowing and the shared excitement between the band and the crowd had reached boiling point. It seemed that there was a mutual understanding between all in attendance that this was the time to lose all inhibitions . . . what ensued was utter madness. Drinks were thrown, shapes were thrown, arms and legs were thrown and I'm pretty sure I seen one couple trying to jive. This atmosphere continued through the entirety of the song and didn't falter during the following cover of The Clash's London Calling (a song of similar sentiment).
In complete contrast to the previous two songs, the stunning Does This Train Stop on Merseyside stopped everyone in their tracks, it seemed that those around me had entered an almost trance like state in which nothing else mattered other than living in that moment. Dedicated to the 96 fans that lost their lives at Hillsborough, the performance instigated emotions of reflection and respect. Following this song, the band left the stage for what seemed to be the shortest ever break between a set and an encore. That being said, I don't think they could have delayed the encore, as there would have been a strong possibility of the stage being raided by over zealous fans.
The encore consisted of four Amsterdam songs including my personal favourite Ian Prowse tune Maybe there is a God After All. Prowse also played the song Joes Kiss in dedication to his personal hero Joe Strummer, a performance that was one of many highlights of a fantastic night. The night as a whole felt like so much more than just another gig for Prowse, it felt like much more of a communal affair. With a Scouse perm on his head, a rainbow guitar strap across his shoulders and energy in abundance, it seemed to me that Ian Prowse was there to celebrate his 30 odd years in music and he wanted everyone at the East Village Arts Club to celebrate with him.
In my concluding words I would just like to mention the band. I've seen Amsterdam play live previously and thought they were great. But on this occasion, they were nothing short of exceptional. The band is a collective of seasoned professionals, all greatly skilled in their respective instruments, and the sound they create together is immense. Add to this a front man with so much passion for his craft and a disdain for the upper echelons of this capitalist society in which we live, and its no wonder that Ian Prowse and Amsterdam have such a devout following. The music they create speaks to people, it reflects the thoughts and feelings of the working class and makes bold statements about the society in which we live.
In one of my first ever live reviews I can be quoted as saying:
"Ian Prowse confirms his status as an original folk/rock outlaw!"
Following last nights gig, I couldn't agree with myself much more.
Full Set-List
God and Man
Fireworks
Arm in Arm
Anger Mountain
Kings Ransom
Taking on the World
Lest We Forget
I Did it For Love
Fair Blows the Wind For France
Name and Number
Home
Raid the Palace
London Calling
Does this Train Stop On Merseyside
——————————————–
Policemen
Maybe there is a God after all
Joe's Kiss
Love Phenomenon
© 2014 Liam Pickup – Liverpool Acoustic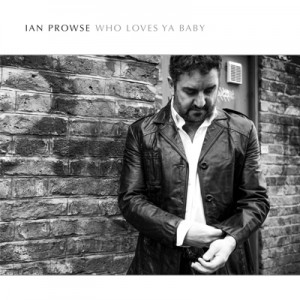 Check out the Liverpool Acoustic review of Ian's album Who Loves Ya Baby here.
Ian Prowse
website – amsterdam-pele.co.uk
facebook – facebook.com/pages/Ian-Prowse/106185892745707
twitter – @IanProwse
>>>
Live review: Ian Prowse and Amsterdam @ EVAC

Liam Pickup is a music blogger/reviewer with a keen interest in the Liverpool Music Scene. Posting all of his reviews on his 'LiverpoolGigReview' Facebook page, he hopes to grow his audience organically. Liam lives in the Huyton area and in his 'real job' works as a fashion retail manager for an International brand.