tagged:
alister said
,
Galley Beggar
,
leere
,
liverpool acoustic
,
liverpool acoustic live
,
liverpool acoustic spotlight
,
liverpool international music festival
,
shannen bamford
,
view two gallery
Posted by Graham Holland in news, news and reviews, spotlight
FRIDAY 23RD AUGUST 2013
LIVERPOOL ACOUSTIC LIVE
Liverpool Acoustic welcome folk rockers Galley Beggar back to Mathew Street's View Two Gallery on Friday 23rd August 2013 following their storming set for us last year. Since then the band have been delighting festival audiences across the country, and have been showcasing music from their original album Reformation House alongside their new album Galley Beggar launched last year.
Galley Beggar will be joined by Alister Said, a popular performer on the local scene who can currently be found every Friday afternoon hosting The Tillerman Show live from the Lomax. Completing the lineup is young singer songwriter Shannen Bamford whose recently-released debut EP received glowing reviews following a successful launch at Hebbie Jeebies earlier this year.
Liverpool Acoustic's Graham Holland says "I can't think of a better way to start the Bank Holiday weekend in Liverpool than to welcome back Galley Beggar, a band who made such a huge impact when they played for us last year. Fans of folk and folk rock will not be disappointed. In fact, fans of good music in general are in for a memorable night with the addition of Alister Said and Shannen Bamford."
"We're delighted that Liverpool Acoustic is taking part in the first Liverpool International Music Festival, and we're excited to be introducing some amazing music into the mix."
Event: Liverpool Acoustic Live
Artists: Galley Beggar [London]
Alister Said
Shannen Bamford
Date: Friday 23rd August 2013
Times: 7.45pm doors, 8.15pm start
Venue: View Two Gallery, 23 Mathew St, Liverpool L2 6RE
Tickets: £5 adv wegottickets.com/liverpoolacoustic / £6 on the door
The facebook event can be found here.
Liverpool Acoustic Spotlight 97
To play click the player above
or right click Spotlight 97 to download for free
If you're an acoustic musician from the Greater Merseyside area, or from further afield but play on the Liverpool scene, then feel free to send us your music for future shows. We can't promise we'll be able to play everything that's sent to us, but we will listen to every track. Find out all about the show, how to submit your music, and the Terms of Use, at liverpoolacoustic.co.uk/spotlight/about
1. Galley Beggar - Willow Tree
galleybeggar.com
Buy the album Galley Beggar [website] [iTunes]
2. The Alister Project (Alister Said) - Liverpool
facebook.com/Alistersaid
Buy the album Your Ticket [Amazon]
3. Shannen Bamford - Control
facebook.com/shannenbamfordmusic
Buy the EP Paper Planes [iTunes] [AmazonMP3]
BONUS TRACKS
4. Leere - Ubuntu
leere.co.uk
Buy the album Ever Being on Lark Lane [Amazon]
Derby collective Leere release their new single 'Ubuntu' on Monday 22nd July. It will be the last song released from their album 'Ever Being On Lark Lane' which featured on BBC Radio Merseyside's 'Folkscene' at the end of last year.
The word 'Ubuntu' comes from the African Xhosa tradition which conveys the idea that human life is interconnected and only strengthened through genuine relationship, through an understanding of the true potential of community and the real worth of others. Lead singer and songwriter Simon Monaghan states that "The song is meant to be a lighter take on the concept of 'Ubuntu', encouraging an openness and dialogue with those we may encounter on our daily…and life journey"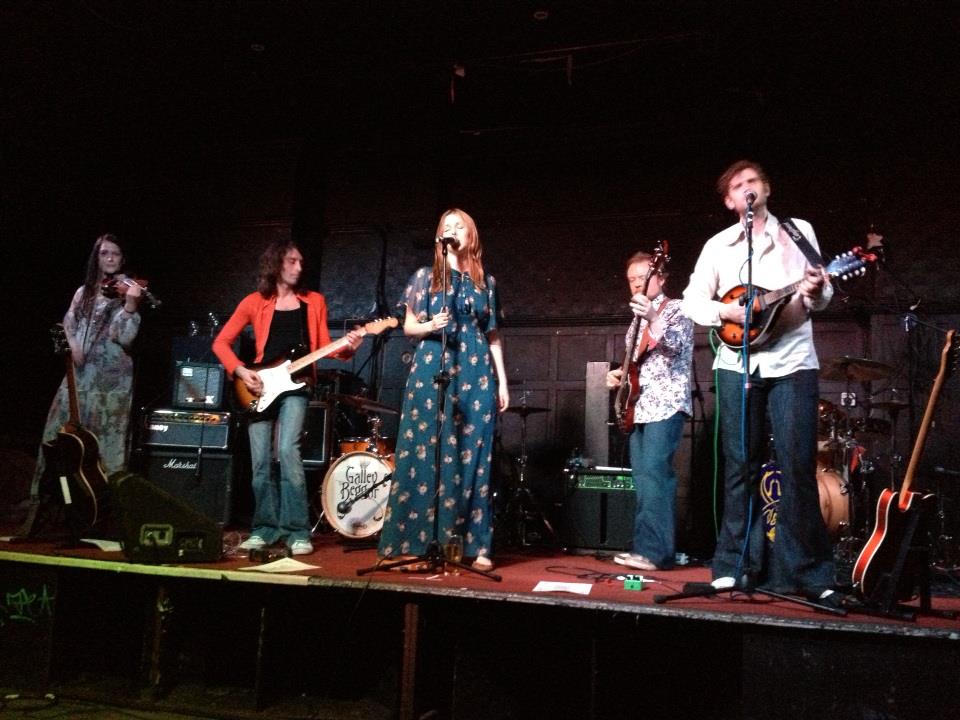 GALLEY BEGGAR
galleybeggar.com
Hailing from South-East London and North Kent, Galley Beggar take inspiration from bands which, without exception, they were too young to have seen at the time. Fairport Convention, Pentangle, Trees, Steeleye Span and Led Zeppelin to name a few. The sound is a heady mix of harmony vocals, electric and acoustic guitars, violin, mandolin, bass and drums – drawing on the essence of the English folk tradition, filtered through the electric sounds of more psychedelic days.
Seamlessly blending original material with reinventions of traditional English folk standards the group move deftly between gentle acoustic ballad and intense electric coda. The songs explore the dark and loamy soil of human experience in which Folk music roots itself – timeless themes of love, death, betrayal and immoderate drinking… And a bit more death.
Their live shows bring an extra dimension, recalling the spontaneity and close communication of the best live acts of the late sixties and seventies. Bands that dared to venture outside the recorded versions, knowing that the direction of a song could change with a nod or a glance.
Alister Said is a local artist, promoter and radio host of The Tillerman Show. After a spell playing in Las Vegas, Alister returned to his spiritual home of Liverpool. He released the album Your Ticket through his own label Tillerman Records in 2007. Liverpool Acoustic is proud to welcome back Alister Said, who is playing a rare set that's not to be missed.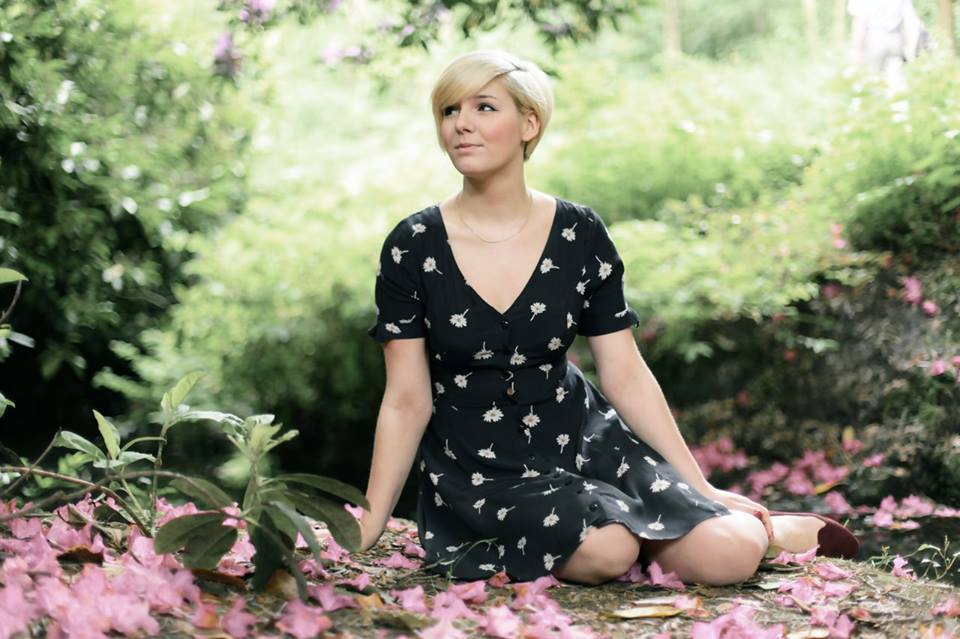 SHANNEN BAMFORD
facebook.com/shannenbamfordmusic
Shannen Bamford is a 20 year old singer-songwriter from Liverpool. She began playing guitar aged four, shortly followed by piano and instantly began writing songs. As she progressed she began performing in shows and theatres, and won a Liverpool Echo songwriting competition at the age of just ten, which lead to a performance of her song in St Georges Hall. Growing up she tucked herself away writing, practicing, and waiting for the right time to showcase her music, before bursting onto the music scene in 2010.
Shannen describes her style as a mix of soft, twinkly acoustic tracks and dark atmospheric piano tracks, a style that is fast becoming her trademark sound. After uploading demo's of her songs onto her Facebook page she caught the attention of many local promoters and has since played a string of gigs and local festivals, had radio play on BBC Merseyside and Juice FM, had collaboration talks with upcoming UK artists such as Lewis Watson, and can count Rebecca Ferguson and Mel C as fans after they saw her performance at the Liverpool Music Awards 2012.
Liverpool Acoustic  Spotlight 97: Friday 23rd August 2013 – Galley Beggar
If you get the chance, please support your local artists by joining their mailing lists, liking their facebook pages, following them on twitter, leaving them comments, going to their gigs, and buying their music direct from them where possible. The Liverpool Acoustic Spotlight is produced and presented by Graham Holland on behalf of the Liverpool Acoustic website, and is a proud member of the Association of Music Podcasting. The theme music is King of the Faeries by Andrew Ellis from his CD Midnight On The Water.
>>>
Spotlight 97: Friday 23rd August 2013 – Galley Beggar

Graham Holland is the owner and editor of the Liverpool Acoustic website, and runs Liverpool Acoustic's award-winning live music events with local musician Stuart Todd. In real life he's an Apple Professional Development Authorised Trainer, has been producing podcasts on a regular basis since July 2006, and runs a number of websites for other organisations. He lives in Wavertree with his partner and their cat Xiao Hei.