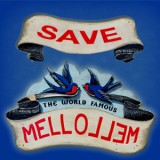 tagged:
mellomello
,
save mellomello
,
update
Posted by Liverpool Acoustic in news, news and reviews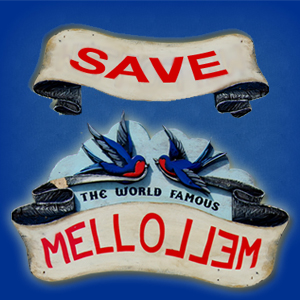 We've been amazed by the support shown since we published our article Save MelloMello – 10 ways to help last Sunday.
In fact, so many of you have been kicking up a fuss, signing the petition (currently 6,740), sharing on twitter (we're looking at YOU, Dr Brian May!), and pestering your councillors that the Council has been forced to sit up and take notice.
According to an exclusive report by Liverpool Confidential, Liverpool's Deputy Mayor Paul Brant (the venue is in his Council ward) has met with general manager Rob Longson in support of finding a way to keep MelloMello open. You can read the full report here.
Meanwhile, over at SevenStreets, Cllr Brant has been repeating his desire to help MelloMello 'flourish' through the hard financial times ahead. Read all about it here.
As mentioned in numerous articles, and on BBC Radio Merseyside this morning, MelloMello isn't the only venue to be faced with the loss of their 80% discretionary rates relief – Static Gallery, Royal Standard, and Lark Lane's SMLLCA have been mentioned in passing. Let's hope they all get the same help being offered to MelloMello.
There's still a long way to go, and MelloMello still needs our support.
So much so, we've added two more things for you to do.
11. Email your support to info@mellomello.co.uk
12. Follow the special twitter account set up for the campaign @SaveMelloMello
Finally, the best way to support MelloMello is to eat there, drink there, chill out there, go to a gig, and help keep the flag flying for independent Liverpool.
Save MelloMello – update

Liverpool Acoustic is the only website of its kind in the UK. It was created by Graham Holland in April 2008 as a central resource for the vibrant and exciting acoustic music scene in Liverpool and the Greater Merseyside area. It contains an extensive diary of acoustic events, from festivals, theatre concerts and folk clubs to showcases and open mic nights. The News and Reviews service is available as a free email subscription and carries news about upcoming events, reviews of cds and gigs, interviews with local musicians, and a newsletter on the first of each month.