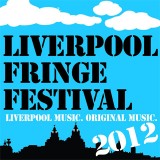 tagged:
Liverpool Fringe Festival
,
liverpool music
,
mathew street festival
,
mathew street music festival
Posted by Liverpool Acoustic in news, news and reviews
The Mathew Street Music Festival is back this weekend, with its predictable downpour of unoriginal cover bands (Antarctic Monkeys, Amy Housewine, Coldplace, ad nauseum), plus a light shower of original Merseybeat groups (Gerry and the Pacemakers, Mike Pender's Searchers, etc), with only an occasional sunny spell of current Liverpool bands to brighten proceedings.
That's fine if you like that kind of thing, but what's the outlook for those of us who like our music a bit more current, a bit more local, and a bit more… dare we say, original?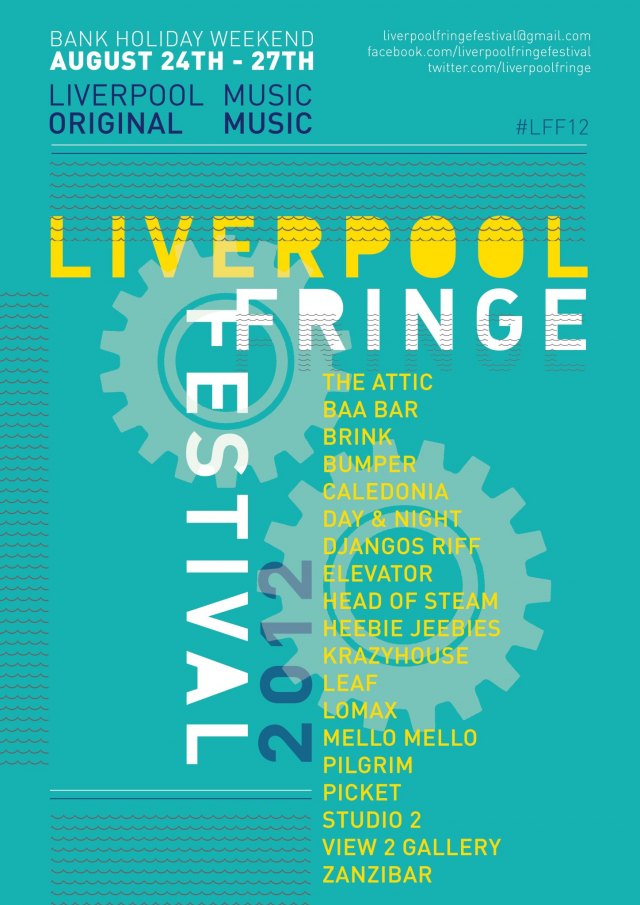 Liverpool Fringe Festival 2012
Never fear, good friends, for the Liverpool Fringe Festival 2012 is here, and the forecast for the August Bank Holiday weekend is sunshine all the way!
The brand new Liverpool Fringe Festival runs from Friday 24th August to Bank Holiday Monday 27th August 2012 – twice as long as MSMF. 20 city centre venues are taking part, providing a huge variety of local, original music that truly reflects the Liverpool music scene of today.
Venues
The venues taking part are The Attic, Baa Bar, Brink, Bumper, The Caledonia, Day & Night, Djangos Riff, Elevator, Head of Steam, Heebie Jeebies, Krazyhouse, Leaf, Lomax, Mello Mello, The Picket, The Pilgrim, Studio 2, The View Two Gallery, and The Zanzibar.
We can't list everything happening over the weekend, but needless to say there will be lots to choose from for those of you who like your music on the acoustic side of the street.
Acoustic music
Some of the acoustic acts taking part are The Fifth Movement, Crawford Jones, Bird, Ratty Little Fingers, The Southbound Attic Band, Greedy Jesus, Karl McCann, Jessica West, Thom Morecroft, The Mono LPs, Ivy and the Chance, Gary Maginnis and The Like, Pod Cousins, The Edwardian Picnic, The Hummingbirds, Sensorites, and Si Cousins.
Highlights
Friday 24th
Liverpool Acoustic Live
@ The View Two Gallery (Mathew St)
TJ & Murphy, Tom Strasser [Vienna], Mary McCombs, George Lawless
8pm doors, 8.30pm music. Tickets £5 adv, £6 door. Full details, including audio preview, here. And join the Facebook event.
Saturday 25th to Monday 27th
3 days, 36 hours, 33 bands, 26 acoustic acts, 2 stages
@ Lomax (Cumberland St)
An epic music weekend with an acoustic stage from 12pm to 8pm each day, with Shoes4Breaks, Laura&Claire, Shannen Banford, Just By Chance, The Ragamuffins, Chris Calvert, and many more. Check out the facebook event page.
Sunday 26th
Liverpool Acoustic Afternoon
@ Studio 2 (Parr St)
A relaxed Sunday afternoon of fantastic acoustic music with The Loose Moose String Band (1.00pm), James J Turner (1.30pm), Clever Little Tramps (2.00pm), James M Carson (2.30pm), Jazamin Sinclair (3.00pm), and Sonnenberg (3.30pm).
It's free entry, and artist information plus an audio preview can be found here. And join the Facebook event.
Saturday 25th to Monday 27th
PÅRK – A Long Weekend In The City's Only Indoor Park
@ Camp and Furnace & Blade Factory
This event boast guaranteed sunshine, Scandinavian picnic, designer-maker market, and a hot tub forest! Plus much more, including music.
Saturday evening at the Blade Factory is £10, but Sunday and Monday at The Furnace are free. Check out the full details on the facebook event page.
More information, plus the latest event listings
Facebook page – facebook.com/LiverpoolFringeFestival
Facebook event – facebook.com/events/414211061963742
Website – liverpoolfringefestival.wordpress.com
Twitter – twitter.com/liverpoolfringe – use the hashtag #LFF12

Liverpool Acoustic is the only website of its kind in the UK. It was created by Graham Holland in April 2008 as a central resource for the vibrant and exciting acoustic music scene in Liverpool and the Greater Merseyside area. It contains an extensive diary of acoustic events, from festivals, theatre concerts and folk clubs to showcases and open mic nights. The News and Reviews service is available as a free email subscription and carries previews of upcoming events, reviews of music releases and gigs, the Liverpool Acoustic Spotlight podcast, and a newsletter on the first of each month.