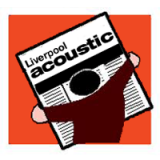 tagged:
august
,
august 2012
,
liverpool acoustic
,
liverpool acoustic newsletter
,
Liverpool Fringe Festival
,
news
Posted by Liverpool Acoustic in news, news and reviews, newsletter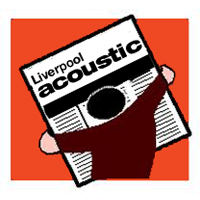 We're going to try to get through the whole of this newsletter without mentioning the 'O' word once (that doesn't count, by the way). And why would we want to when there's so much fantastic acoustic music going on this month?
In addition to the rearranged Croxteth Park Music Festival with The Hummingbirds, The 4.20s, Ivy and the Chance, and The Splintered Ukes, Sunday 5th also sees Hannah's Block Party, with Soul Doubt, Neil Campbell, Vicky & Jordan, and more.
However, by far the biggest and most exciting event taking place this month is the first Liverpool Fringe Festival, the grass-roots antidote to the Mathew Street Festival, taking place over the whole Bank Holiday Weekend from Friday 24th to Monday 27th August. So far there are 19 venues taking part, with more real, original music than the city has ever seen before. Trust us, it's going to be epic, and not just because Liverpool Acoustic is taking part!

LIVERPOOL ACOUSTIC LIVE
Liverpool Acoustic Live this month is on Friday 24th August 2012 at the View Two Gallery when we'll be welcoming back local favourites TJ & Murphy.
TJ & Murphy have built up a solid reputation for tight harmonies, intricate guitar playing, and engaging songwriting. They are regulars at the International Guitar Festival of Great Britain, and have played at festivals across Europe.
Tom Strasser [Vienna] will be visiting Liverpool as part of his UK tour, and will be showcasing his distinctive fret-tapping guitar style.
Mary McCombs is one of the people behind Liverpool's Cellar Folk Club, and sings sweet songs about life and Liverpool. Mary played at the last two Liverpool Acoustic Afternoons at the Threshold Festival, and we're looking forward to seeing her play in the intimate View Two Gallery.
and introducing 16 year old guitarist George Lawless. We first came across George when he performed for us at the Liverpool Acoustic Afternoon in June, and were so impressed by his incredibly accomplished instrumental guitar playing that we offered him an opening slot as part of our ongoing mission to support young, up-and-coming performers.
Tickets are available in advance for £5 from wegottickets.com/liverpoolacoustic or for £6 on the night when the doors open at 8.00pm. The music starts at 8.30pm and goes through to just after 11.00pm.
You can join the facebook event at facebook.com/liverpoolacoustic/events
All of our future live events can be found at liverpoolacoustic.co.uk/live and if you want to receive information about tickets before they go on general sale then sign up to our events publicity mailing list here.

LIVERPOOL ACOUSTIC AFTERNOON
@ LIVERPOOL FRINGE FESTIVAL
Liverpool Acoustic is taking part in the first ever Liverpool Fringe Festival by doing what we do best – hosting a relaxed afternoon of fantastic acoustic music. It's taking place on Sunday 26th August from 1pm to 4pm at Studio 2 on Parr Street, and it's absolutely free.
1.00pm – The Loose Moose String Band
1.30pm – James J Turner
2.00pm – Clever Little Tramps
2.30pm – James M Carson
3.00pm – Jazamin Sinclair
3.30pm – Sonnenberg
You can join the facebook event at facebook.com/liverpoolacoustic/events

DIARY NEWS
It's great to see so many new regular events starting this month. Why not get out and support one or two of them as they find their feet? As always, we rely on you (that's YOU!) to let us know when the events in the diary are wrong, so drop us a line using the 'Contact' page to let us know about any we've missed.
You say goodbye…
We hear that previous Barcelona Bar events are no longer taking place following a change of management. If anything new pops up at this venue we'll be sure to let you know.
And I say hello…!
The Tillerman Show @ The Liffey Bar – a new, weekly, open mic event with booked acts at the Renshaw Street pub, hosted by Alister Sair and his band Chief Seattle. It runs every Wednesday night from 7.30pm to 11.30pm, and if you'd like to take part then just turn up.
Sunday Sessions @ The Chronicle Pub – Hot on the heels of the successful Friday Sessions comes the new fortnightly Sunday Sessions. It's being billed as 'open mic with a twist', with the twist being that all of the slots will be booked in advance so that The Chronicle, and those taking part, can shout about it beforehand. It's free to attend and runs from 8pm to 11pm. It launched on 29th July which means the next one is due along on Sunday 12th August. If you're interested in playing or would like more info then email Zoë at thechroniclebebington@hotmail.com
Acoustic Night @ Darkstar Laser – the first one is taking place on Friday 17th August from 7pm to 11.30pm the award winning venue in St Helens. Playing the first night is Jo Bywater, Some Other Guy, Evil Piccolo, Sophia, and more. It's free to attend for the music, and in addition there will be discounted rates for laser tag games. The event will be monthly every first Friday from September, and Lynn is looking for bands and performers to play. So if you're looking for a change of scene then why not check it out? How often do you get the chance to shoot your favourite musicians using lasers? Email for more details or visit their facebook fan page.
The Attic @ 33-45 Parr Street – Following its re-opening not too long ago The Attic now has a full set of regular Wednesday evening events. More information can be found at facebook.com/3345parrst and there's a handy Google Calendar to help you see who's on the rest of the week, including Tuesday's quiz hosted by Chris Carney, Beats&Eats each Thursday, and DJs on Fridays and Saturdays.
1st Wednesday – Mellowtone
2nd Wednesday – Dogstar Presents
3rd Wednesday – Midweek Melodies
4th Wednesday – Some Folk
5th Wednesday – (Wildcard event, to be arranged)

AUGUST DIARY SELECTION BOX
Here's a selection of some of the acoustic events taking place in June. Click on the event in the diary for full details and links.
Sunday 5th – Hannah's Block Party @ Hannah's Bar, from 2pm to late, with a lineup including Tony Mac, Soul Doubt, Neil Campbell, Jay B, Vicky & Jordan, Oxtoby, and open mic from 9.30pm. Facebook event here.
Monday 6th – Come Strut Your Stuff @ The Egg Cafe – one of Liverpool's longest-running events, this is open floor poetry and acoustic music in one of the city's best vegetarian bistros. It runs on the first Monday of each month from 8pm to 10.30pm, but be sure to be there early to put your name down for a five minute poetry or two-song music slot.
Tuesday 7th – The Fresh Sessions @ Schmooze Bar, hosted by Thom Morecroft. This new event is already making a name for itself. Why not come along and see what the buzz is about? Facebook page is here with up-to-date details of who's playing.
Sunday 12th – Sunday Acoustic Session @ The Chronicle, as mentioned in the Diary News above.
Friday 17th – Acoustic Night @ Darkstar Laser  – the award-winning St Helens venue is known for its rock and metal band nights, but is branching out in an acoustic musical direction, as mentioned in the diary news above. Six artists or groups will be performing 15/20 minute slots, with discounted Laser Tag games in between. Acoustic music, happy hour bar, and laser tag. Throw in a couple of giant pizzas and you've got a great Friday night! Facebook event here.
Friday 24th – Liverpool Acoustic Live @ The View Two Gallery. TJ & Murphy, Tom Strasser [Vienna], Mary McCombs, and introducing 14 year old guitarist George Lawless. Tickets £5 in advance.
Saturday 25th – An Evening with Peri and Neil @ The View Two Gallery. 8pm to 11pm, £5 on the door. Perri Alleyne-Hughes and Neil Campbell invite you to share with them an alternative Saturday night experience.
Sunday 26th – Liverpool Acoustic Afternoon @ Studio 2, Parr Street. Free event from 1pm to 4pm with The Loose Moose String Band, James J Turner, James M Carson, Clever Little Tramps, Jazamin Sinclair, and Sonnenberg.
Friday 24th to Monday 27th – Liverpool Fringe Festival @ various venues across the city. Further details on facebook.

AND FINALLY…
Voting for the inaugural Liverpool Music Awards closes at 5pm on Friday 17th August (see our previous article here). The judging panel of Jade Wright (Liverpool Echo), Dave Monks (BBC Radio Merseyside), and Craig Pennington (BidoLito!) has been expanded by the addition of Simon Glinn (Executive Director, Liverpool Philharmonic Hall & Events), Dr Mike Jones (Programme Director, MA in Music Industry Studies, The University of Liverpool), and Mark Featherstone-Witty (Founding Principle & CEO, LIPA). You can read the full list of categories and criteria at liverpoolmusicawards.com
Graham – on behalf of the Liverpool Acoustic Team

Liverpool Acoustic Newsletter – August 2012

Liverpool Acoustic is the only website of its kind in the UK. It was created by Graham Holland in April 2008 as a central resource for the vibrant and exciting acoustic music scene in Liverpool and the Greater Merseyside area. It contains an extensive diary of acoustic events, from festivals, theatre concerts and folk clubs to showcases and open mic nights. The News and Reviews service is available as a free email subscription and carries previews of upcoming events, reviews of music releases and gigs, the Liverpool Acoustic Spotlight podcast, and a newsletter on the first of each month.