FRIDAY 24th AUGUST 2012
LIVERPOOL ACOUSTIC LIVE
The next Liverpool Acoustic Live is the best way to start your August bank holiday weekend in style at the View Two Gallery on Mathew Street. Friday 24th August 2012 sees the return of Liverpool Acoustic favourites TJ & Murphy. They're joined on the night by guitarist Tom Strasser from Vienna, local singer-songwriter Mary McCombs, 16 year old guitarist George Lawless.
TJ & Murphy
Tom Strasser [Vienna]
Mary McCombs
and introducing 16 year old guitarist George Lawless
Doors open at 8.00pm with music starting at 8.30pm sharp. The night finishes at 11.15pm
Join the facebook event here.
Liverpool Acoustic Spotlight #75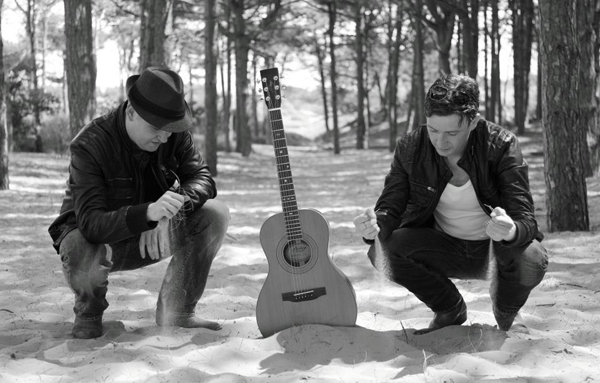 TJ & Murphy
facebook.com/tjandmurphy

TJ & Murphy return to the View 2 Gallery on 24th of August, just one of a handful of shows in Liverpool. The summer of 2012 has seen lads playing festivals spanning from the south of England to the Highlands of Scotland. They are also beginning to record a new EP of songs entitled 'Us' due for release later in the year. The EP is a true reflection of what TJ & Murphy have been doing this year on the road at live shows, well crafted songs played on interwoven acoustic guitars, sung over by their unmistakable harmonies. From the success of last year's Liverpool Acoustic show avoid disappointment and please book tickets early.
"Beautiful harmonies and superb guitar playing"  Bob Harris BBC RADIO 2
Tom Strasser got his first guitar when he was 7, by the age of 10 he was standing on stage for the first time, and it didn't stop there. After school he studied music at the American Institute of Music in Vienna, focusing on the styles of rock and fusion guitar.
Among the highlights of his career are the cooperation on sound-installations for cultural venues in Austria, the bands Savva and Collective Farm, as well as composing and arranging music for several stage plays and commercials. Strasser then took a creative break from music and turned to filmmaking.
The last few years Tom has been growingly interested in 'Acoustic Fingerstyle', finding new inspiration and motivation in it. After his recent return to stage he is currently releasing his solo debut album.
Tom's style is best described as unique, exceptional and refined acoustic guitar playing to support the moving and catchy melodies in his songwriting. He swiftly combines fingerstyle with tapping and percussion on the instrument to create a dense sound-scape, making a single guitar resonate like an entire band. His songs display a mix of influences ranging from funk, blues and rock to streaks of jazz and the catchiness of a solid pop tune. He is a versatile composer and player striving to understand and use all means available to create compelling and moving music.
After years and many different directions as a musician and human being, his love of guitar prevails and brings him to the roots of playing the acoustic instrument.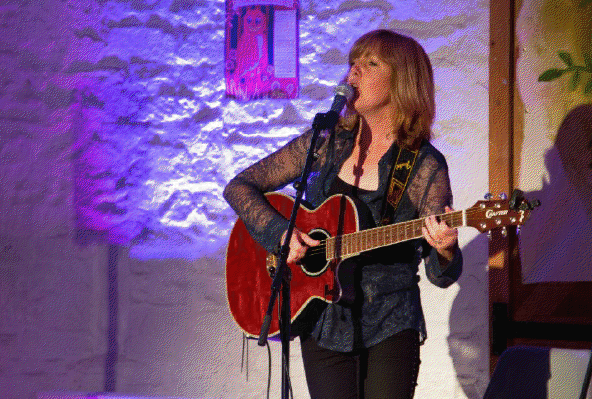 Mary McCombs formed an Indie band in the early 1990s, writing and performing their own material which was influenced mainly by Cocteau Twins and The Sundays. McCombs was the lead vocalist of the band which performed at many Liverpool venues and several in London and various University campuses nationally. She is a regular performer with the 'Sense of Sound' singers, and performs as a solo artist on the local acoustic/folk circuit which included the 2011 and 2012 Threshold Festivals.
Mary is currently hosting a folk night at The Cornmarket (every first Tuesday of month) in Liverpool city centre and has recently performed at Kash – Chester (Under the Influence), (May 2012) and the Wirral 'Folk On The Coast' Festival, (June 2012). She is also a member of Dave Jackson and the Cathedral Mountaineers as a backing vocalist. She recorded a CD in 2010 called 'Selling Flowers'; 10 self-penned songs available at 'News from Nowhere' in Bold Street (read the Liverpool Acoustic review here). Her newest CD is now available containing 3 new tracks.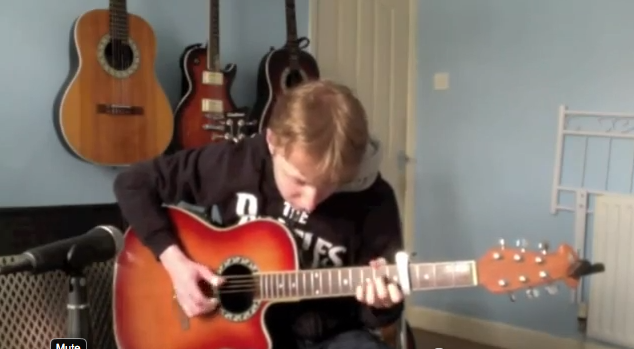 And introducing George Lawless
youtube.com/GeorgeLawless1

As part of our ongoing mission to give performance opportunities to young, talented and up-and-coming musicians, we're pleased to announce that George Lawless will be performing an opening set.
George is a 16 year old Liverpool guitarist. He first picked up a guitar aged 12 after being encouraged by his dad, who is also a guitarist. George quickly became interested in acoustic fingerstyle and began to study classical guitar at the age of 14, this greatly improved his fingerstyle technique and opened a lot of doors. George was then helped a lot by local guitarist John O'Connell (Groudpig) who taught George some acoustic fingerstyle pieces and helped further improve his technique to the degree that John gave George some time to perform at one of his own gigs.
George's influences are mainly from the acoustic fingerstyle genre, with artists such as Bert Jansch, Stefan Grossman, and Paul Simon being some of his favourites, however he also likes the music of Yngwie Malmsteen, who demonstrates how classical guitar is an excellent base for may other genres of music.
At the age of 14 George was chosen to be part of the LIPA extension programme at his school, and with LIPA he has performed at many venues including LIPA's own Sennheiser Theatre, over the last 12 months. His passion for fingerstyle guitar is what drives him to constantly look for ways to improve and he hopes to continue to develop his understanding of the guitar and gain more performing experience in Liverpool.
Liverpool Acoustic Spotlight #75: Friday 24th August 2012 – Liverpool Acoustic Live 
If you get the chance, please support your local artists by emailing them, joining their mailing lists, liking their facebook pages, following them on twitter, leaving them comments, going to their gigs, and buying their music direct from them where possible. The Liverpool Acoustic Spotlight is produced and presented by 
Graham Holland
 on behalf of the 
Liverpool Acoustic
 website, and is a proud member of the 
Association of Music Podcasting
. The theme music is King of the Faeries by 
Andrew Ellis
 from his CD Midnight On The Water.
Liverpool Acoustic Spotlight 75 Friday 24th August 2012

Graham Holland is the owner and editor of the Liverpool Acoustic website, and runs Liverpool Acoustic's award-winning live music events with local musician Stuart Todd. In real life he's an Apple Education Trainer, has been producing podcasts on a regular basis since July 2006, and runs a number of websites for other organisations. He lives in Wavertree with his husband and their cat Xiao Hei.