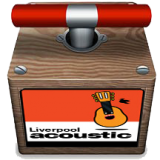 tagged:
gig opportunities
,
musicians wanted
,
news
,
news blast
Posted by Liverpool Acoustic in news, news and reviews, NEWS BLAST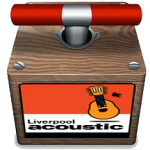 In our previous NEWS BLAST we were somewhat dismissive of Andy Murray's chances of winning the Men's Singles final at Wimbledon, so we're chuffed to bits to be publishing NEWS BLAST #20 on the day he beat his Wimbledon conqueror Roger Federer to claim Olympic Gold for Scotland ('Great Britain, surely?' Ed). We'd like to think that our comments are what spurred him on to greater things at the Olympics!
Back to the music, and there are plenty of opportunities for musicians, bands, and lovers of acoustic music in the region to achieve greater things too, with gig opportunities, festival slots, help and advice, and calls for musicians. Oh, and there's the small matter of £5,000 up for grabs to transform a pub or bar into a full-fledged music venue. There's no starting gun, so what are you waiting for? You can start reading now!
WOODY-U BELIEVE IT? – In the last NEWS BLAST we told you how Lizzie Nunnery had been mentioned in a Guardian article about Bruce Springsteen. Not wanting to be outdone, local songwriter Alun Parry has recently been mentioned in a really interesting article about Woody Guthrie on the Aljazeera website on what would have been Guthrie's 100th birthday. Nice one, Al!
FIDDLE DE DUM – Grateful Fred isn't just the name of a fantastic monthly live music event in Formby, it's also the name of the house band, the very same house band that's looking for a fiddle player. You'll get to play at the aforementioned monthly events and a few more gigs in between too. If you're interested, drop Colin Maddock an email at gratefulfreddie@gmail.com
MUSIC MAKEOVER – PRS for Music has £5,000 up for grabs for a pub or bar with untapped potential to become a music venue, and a landlord with a desire to make live music a key feature of their pub. Applications close on 30th September, so if you're interested or you know a venue that might be then check out the details on the PRS for Music website.
ALL STAND FOR THE BAND – Some of you might have noticed that there's a funky wooden bandstand in Williamson Square. There will be performances of all kinds every Thursday to Sunday between now and 22nd August. If you want to know who's playing and when then check out the listings on the culture.org.uk website or the bandstand's facebook page on a daily basis.
MANY APPY RETURNS – As a musician or band you're always on the lookout for online tools to make your musical journey easier, aren't you? Assuming the answer to that no-brainer was 'yes', then take a look at this article from Prescription PR on how to use Google's array of free tools and services. If nothing else, you should ALL be using Goole Alerts! Read all about it here.
ONE OF THOSE DAYS – How would you like to take part in the Emerging Talent strand of this year's One Of These Days festival in Blackpool this December? There's no voting or registration required – simply email them with your details and links to your music online before the end of the month. More info here.
VOTE FOR US!!! – If you're thinking of taking part in an online competition where your fans have to vote or 'like' something on facebook then it's worth reading what Mark Knight from Right Chord Music has to say about it first here. It might save you a lot of unnecessary bother!
STANDING IN THE SPOTLIGHT – How would you like to be featured in The Unsigned Guide Spotlight, the monthly feature where the favourite five tracks uploaded to the website's SoundCloud dropbox are featured for all to see? Take a look at July's selection, then follow the instructions for submitting your own track to be in with a chance for September – August's is here.
JOIN THE IVY LEAGUE – How would you like a support slot at The Ivy, the prestigious members club in London's Covent Garden? Previous headliners have included Jamie Cullum, Ed Sheeran, Florence Welch, Bryan Ferry, and Jennifer Hudson. Submissions are now open for rock, indie, folk, jazz, acoustic, classical, fusion and other genres. Click here to read all about this opportunity.
FOUR STEPS TO GIG HEAVEN – Ever wondered how to get a good gig? Chris Singleton is an independent musician and head of digital communications at Prescription PR, and has a few ideas in his recent article.
BUSINESS BASICS – Gregory Haberek from All For The Addicts Management has come up with five tips to help you make your way through the business side of music. Check it out on hypebot here.
GETTING INDIE TWIST – Independent film maker is seeking musicians to create music videos with a twist. You would get a video for free which would also be featured on their website. Check out the details, and get in touch with them if you're interested.
STYLISH FINGER FIRST – Leza is looking for a creative finger style guitarist to help develop their original singer-songwriter and folk/alternative style music. If that's you then get in touch here.
20 UP – Would you like to start or join a band with a 20 year old male guitarist playing folk/alternative/jazz, both originals and covers? You can reply here for more info.
NEWS BLAST 20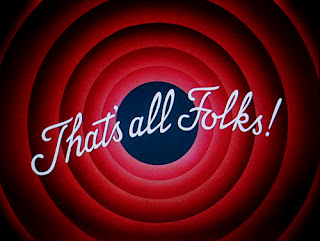 Liverpool Acoustic is the only website of its kind in the UK. It was created by Graham Holland in April 2008 as a central resource for the vibrant and exciting acoustic music scene in Liverpool and the Greater Merseyside area. It contains an extensive diary of acoustic events, from festivals, theatre concerts and folk clubs to showcases and open mic nights. The News and Reviews service is available as a free email subscription and carries previews of upcoming events, reviews of music releases and gigs, the Liverpool Acoustic Spotlight podcast, and a newsletter on the first of each month.