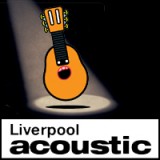 tagged:
jameson
,
jameson burt
,
jazamin sinclair
,
lee oxton
,
liverpool acoustic live
,
liverpool acoustic spotlight
,
merry hell
,
moxie
,
view two gallery
Posted by Graham Holland in news, news and reviews, spotlight
FRIDAY 24th JANUARY 2014
LIVERPOOL ACOUSTIC LIVE, FEATURING MERRY HELL
Liverpool Acoustic raises Merry Hell for the first gig of 2014
Liverpool Acoustic are kicking off the New Year in style with the return of fantastic folk rockers Merry Hell. With band members from St Helens, Wigan and Tarporley, Merry Hell perform folk-rock with a punk attitude, indie ethos, latino feel and lots of soul. Last time they played at the View Two Gallery their infectious brand of feel-good music had people dancing in the aisles, and we wouldn't bet against the same thing happening again!
Liverpool Acoustic Live is taking place on Friday 24th January 2014 at the View Two Gallery on Liverpool's Mathew Street, the regular venue for this award-winning monthly event. Also performing on the night will be Lee Oxton and Jazamin Sinclair's band Moxie, plus Californian singer-songwriter Jameson.
Liverpool Acoustic's Graham Holland said:- "2013 was a fantastic year for Liverpool Acoustic, and I can't think of a better way to get 2014 under way than with the superb Merry Hell."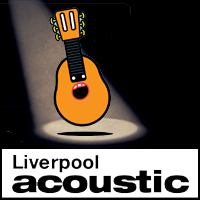 Liverpool Acoustic Spotlight 108

Spotlight 108 - Liverpool Acoustic Live 24/1/14
Play Now
|
Play in Popup
|
Download
To play click the player above or right click Spotlight 108 to download for free.
If you're an acoustic musician from the Greater Merseyside area, or from further afield but play on the Liverpool scene, then feel free to send us your music for future shows. We can't promise we'll be able to play everything that's sent to us, but we will listen to every track. Find out all about the show, how to submit your music, and the Terms of Use, at liverpoolacoustic.co.uk/spotlight/about
1. Merry Hell - Loving The Skin You're In
merryhell.co.uk
Taken from the album Head Full Of Magic, Shoes Full Of Rain (2013)
available to buy from their website, iTunes and Amazon
2. Moxie - Ten Years
facebook.com/moxiemoxiemoxie
3. Jameson - Liar
jamesonmakesmusic.com
Taken from the EP Pronto, available to buy from Bandcamp
4. Merry Hell - Emerald Green
ARTIST INFORMATION
Merry Hell
merryhell.co.uk
You'll feel as though you've heard Merry Hell before. Perhaps not physically, on their joyous debut album Blink … And You Miss It, or at one of their bouncing live shows, but you've heard them somewhere in your soul, the core of your being, where the most visceral, secret feelings lay. You've heard them in that moment when simple pleasures become the most valuable; in the emotions stirred by family; when love is joyously requited; when someone you care about finds happiness.
And within their second album, Head Full Of Magic, Shoes Full Of Rain, the band has surpassed the wildest expectations. Smoke has been bottled, magic dust channelled, the electrical cables of the studio fizzing and sparking as they convey this glorious sound. Unencumbered by pretence, Merry Hell chronicle the everyday, the minutiae of life which goes unnoticed by most. But far from being humdrum, these microscopic moments of humanity and social observation are coaxed into glorious bloom by the songwriting pen.
Geographically, Merry Hell hail from England's working class north-west. Raised on the belief that an honest day's work deserves an honest day's pay, that you stand strong in unity with those around you, that those who fall are picked up, these souls flowered in communities where big society was a way of life ever before it became a political slogan. But Merry Hell can't be placed on any map, because their music comes from among all of us, the places we live, whether they be green or grey, the ways we pass the day, the endless human interactions which shape our being. The sound of Merry Hell is in the crystal streams sparkling down the hillsides where, years ago, men traded their personal freedom to make the land open to us all. It is in the toil and sacrifice of the factory floor, the thrum of the traffic queue, the hush of the festival field at morning twilight … in all of the places where we allow dreams to take flight.

Moxie – photo by Michael Kirkham Photography
Moxie
facebook.com/moxiemoxiemoxie
Moxie are a group of experienced, multidimensional, Liverpool-based musicians with a raw folk-punk sound and biting lyrics skilfully blended with beautiful harmonies. Their first ever gig was at Threshold 2013, since then they have played at The Attic, Cornmarket Acoustic Festival, Hopskotch Street Kitchen & Bar, and The Brink.
Fronted by Lee Oxton and Jazamin Sinclair with additional bits (vocals, music, dancing) from (in no particular order) Laura McClain, Janet Ross, Denise Harry, Kevin Grannell and Mersey Wylie, Moxie are currently working on creating their debut album.
Jameson
jamesonmakesmusic.com
Californian, banjo wielding, singer-songwriter Jameson Burt conjures the very essence of West Coast America with his rock n roll swagger, dripping cool looks and undeniable voice of both subtle beauty and immense power. Citing influences from Tom Wait to Kate Bush, Joni Mitchell and The Beatles, not to mention the bourbon, cold weather and sleep deprivation, Jameson offers a new take on rock n roll hallmarked with a seal of authenticity circa 1970 yet simultaneously and refreshingly blended against the back drop of the new – folk wave led by Mumford and Sons and Fleet Foxes.
Jameson's tales of travel and restlessness, love and listlessness, passion, desire and regret are bold and enticing and work well whether he is performing solo or with either his three piece of five piece ensembles. Intense and brooding the fervour of Jameson's music is apparent, compelling and perfectly placed in a music scene awash with the transient and trivial.
Jameson recently release a debut solo EP, 'Pronto' and is touring in the UK in January 2014 before beginning work on new material with his band.
If you get the chance, please support your local artists by joining their mailing lists, liking their facebook pages, following them on twitter, leaving them comments, going to their gigs, and buying their music direct from them where possible. The Liverpool Acoustic Spotlight is produced and presented by Graham Holland on behalf of the Liverpool Acoustic website, and is a proud member of the Association of Music Podcasting. The theme music is King of the Faeries by Andrew Ellis from his CD Midnight On The Water.
>>>
Spotlight 108: Friday 24th January 2014 – Merry Hell

Graham Holland is the owner and editor of the Liverpool Acoustic website, and runs Liverpool Acoustic's award-winning live music events with local musician Stuart Todd. In real life he's an Apple Professional Development Authorised Trainer, has been producing podcasts on a regular basis since July 2006, and runs a number of websites for other organisations. He lives in Wavertree with his partner and their cat Xiao Hei.