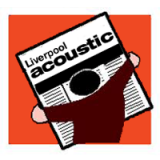 tagged:
2014
,
january
,
january 2014
,
liverpool acoustic
,
liverpool acoustic newsletter
,
news
,
newsletter
Posted by Liverpool Acoustic in news, news and reviews, newsletter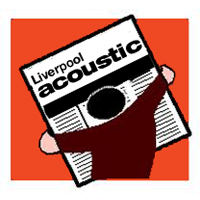 It's 2014! Happy New Year from Liverpool Acoustic! We're celebrating by continuing to bring you news and reviews from the acoustic music scene across Liverpool and the wider Merseyside area. If you've got anything to share with us then feel free to get in touch using the form on the Contact page.


LIVERPOOL ACOUSTIC OPEN MIC @ SOUND
Liverpool Acoustic Open Mic returns after its Christmas break on Monday 13th January. Our newest live music venture takes place every Monday evening at Sound Food and Drink on Duke Street. Hosted by Three Minute Hero (Stuart Todd) each night features a mix of booked acts and open mic. If you want to play and would like to book your slot in advance you can do this by posting on the event page at facebook.com/liverpoolacoustic/events
At the end of last year we introduced some guidelines for performers that are worth publishing again.
1. Bring your instrument with you or you don't play
2. You go on at the agreed time and stick to it
3. Open mic performers can play no more than three songs
4. Either book your slot online (on the facebook event page) or arrive early (from 8pm) to put your name on the list
5. If you arrive after 9pm you won't get to play unless you've booked online
6. No bands unless we've booked you
7. We start the music from 8.30pm on the dot
8. A free drink for everyone who plays

LIVERPOOL ACOUSTIC LIVE
Liverpool Acoustic Live kicks off the new year with a cracking gig in the form of local folk-rockers Merry Hell. Last time they played for us there was dancing at the View Two Gallery and we wouldn't bet against the same happening this time round! Also playing for us on the evening of Friday 24th January 2014 are local band Moxie and American blues singer Jameson.
Tickets are available in advance for £6 from wegottickets.com/liverpoolacoustic or for £6 on the night. Doors open at our new regular time of 7.45pm with the music starting at 8.15pm.
You can join the facebook event at facebook.com/liverpoolacoustic/events
All of our future live events can be found at liverpoolacoustic.co.uk/live and if you want to receive information about tickets before they go on general sale then sign up to our events publicity mailing list here.

DIARY NEWS
If you can help us out by bringing us up to date, drop us a line using the 'Contact' page. And if you have anything to add to the diary, just visit the 'Diary' page and click the 'Add Event' button.
All change…
The Everyman Folk Club returns after its Christmas break in a new venue. From Wednesday 15th January they'll be meeting weekly at the Cross Keys on Earle Street (near Old Hall Street – see map) from 8.30pm and all are welcome. More details can be found on facebook.
Radical Liverpool also have a new venue. From Saturday 11th January their monthly night for radical singers, acoustic music, spoken word, poetry, stand up, and sketches will take place at the Cross Keys on Earle Street (near Old Hall Street – see map) from 7.30pm for an 8.00pm start and all are welcome. More details can be found at radicalliverpool.com
You say goodbye…
…we've not been told of any regular events coming to an end.
And I say hello…!
Cellar Bird perform every Saturday at the Mount Vernon Pub from 10pm to late. It's free to attend and features covers and original material from Cellar Bird to compliment the free pool and darts, and the cheap drinks.

JANUARY DIARY SELECTION BOX
Here's a selection of some of the acoustic events taking place this month. Click on the event in the diary for full details and links.
Sunday 5th – The Young'uns @ Bothy Folk Club – Teeside favourites Sean, Michael and David have been collecting fans wherever they play. Both Mike Harding and Mark Radcliffe rate them highly! Admission at the Southport Park Golf Club is £6, and it starts at 8.00pm.
Wednesday 8th – The Toy Hearts @ Grateful Fred's at The Atkinson Studio. A year on from their Liverpool Acoustic Live appearance The Toy Hearts return to Merseyside for Grateful Fred's second event at their new venue. This month sees support from Jo Bywater, and hosts the Grateful Fred Band. Tickets from theatkinson.co.uk
Friday 10th – Goat Roper Rodeo Band @ View Two Gallery – Acoustic Dustbowl kick off the new year with the wonderful Goat Roper Rodeo Band, and support from regular hosts The Southbound Attic Band. Doors 8pm for an 8.30pm start, and tickets £6 on the door or £5 in advance from wegottickets.com
Saturday 11th – Radical Liverpool @ Cross Keys – monthly, 7.30pm for an 8.00pm start. Free (donations accepted).
Monday 13th – Liverpool Acoustic Open Mic @ Sound Food and Drink – we return from our Christmas break with booked acts and open mic. Musicians gather from 8pm for an 8.30pm start. Free
Wednesday 15th – Jim Pearson @ The Coda Maine, with support from Aaron Casey. Free admission, 8.00pm start. Facebook event here.
Wednesday 15th – Everyman Folk Club @ Cross Keys – every week from 8.30pm. Free
Thursday 16th – Rob Jones & Rob White @ Schmooze – every Thursday a different act has the opportunity to play two 45 minute sets of originals and covers at this lovely little venue near Penny Lane. It starts at 9.00pm and entry is free. A full list of booked performers can be found here.
Friday 17th – Rob Jones & Rob White @ Sound Food and Drink – 45 minute set from 8.00pm. Free.
Friday 24th – Merry Hell play Liverpool Acoustic Live @ View Two Gallery. 7.45pm doors, 8.15pm start, tickets £6 in advance, £6 on the door. Support from Moxie, and Jameson [USA]
Saturday 25th – Lindi Ortega @ Leaf – Harvest Sun bring Lindi back to Liverpool following her sold out show last time round. Support from Tom Hickox. Tickets £11 (inc booking fee) from ticketline.
Thursday 30th – The Dave O'Grady Trio @ The Unity, with support from jazz guitar virtuoso Ben Hughes, and The Roscoes. Details and tickets here.

AND FINALLY…
Some regular and occasional acoustic events never get added to our online diary or mentioned in the newsletter because the organisers just haven't told us about them. If you come across something you think we should be including but aren't then get the organisers to send us the details using the 'add event' button on our Diary page.
Also, if there's an acoustic music release or an acoustic gig or event you think we should be featuring then let us know and we'll put it out to our review team.
And we'll finish with news that Early Bird tickets are now available here for the 10th Wirral Folk Festival from 5th to 8th June. Now that's what we call planning ahead!
Graham – on behalf of the Liverpool Acoustic Team


Liverpool Acoustic Newsletter – January 2014
>>>

Liverpool Acoustic is the only website of its kind in the UK. It was created by Graham Holland in April 2008 as a central resource for the vibrant and exciting acoustic music scene in Liverpool and the Greater Merseyside area. It contains an extensive diary of acoustic events, from festivals, theatre concerts and folk clubs to showcases and open mic nights. The News and Reviews service is available as a free email subscription and carries news about upcoming events, reviews of cds and gigs, interviews with local musicians, and a newsletter on the first of each month.