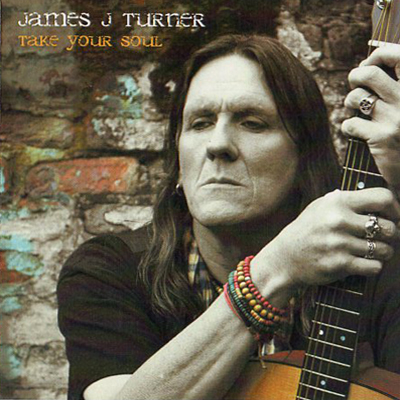 SINGLE REVIEW
Artist: James J Turner
Single: Take Your Soul / Come With Me
Release date: 21st December 2013
Reviewer: Ian Sharp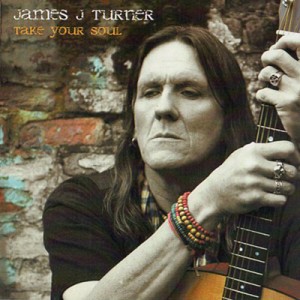 The live music circuit within Liverpool nowadays seems to be full of young artists and bands working their way up through the ranks of perfection. Rarely do we come across a talent that has treaded the boards and who is as experienced as many musicians. Kind of been there, seen it, doing it from an early age to now as a mature, enigmatic, experienced talent.
James J Turner is a singer/songwriter from Liverpool who became a guitarist and singer from an early age. He wrote most of his own material, has fronted many bands and has also had appearances at The Cavern Club. James is very committed to his craft and can be found writing and performing most evenings and weekends. He opened a recording studio in Liverpool called Hard City Studios and it was here the singer/songwriter recorded his first solo album The Believer, which was mixed and mastered at Abbey Road Studios.
His well received second solo album How Could We Be Wrong was released in 2012 to critical acclaim, receiving significant airplay across the UK and across Europe. This year 2013 James has been back in the studio writing and recording what will be his third album. From that album James is releasing a double A side Take Your Soul/Come with Me. The release will coincide with the Winter Solstice 2013.
Take Your Soul has James on guitar and vocals, and features Etienne Girard on fretless bass, Jay Hughes on drums and the jaw dropping brilliance of Vicky Mutch on Cello. The lyrics, sung with Jame's Scouse accent coming through, talk of sadness which is followed by being grounded with words of hope as your soul is being lifted giving one the confidence to carry on rising above. The song displays three definitive themes: sadness, hope and happiness. Vicky's cello playing is haunting yet works brilliantly with the song. Her long slow chords with harmonies from James make this a standout track.
Come With Me is a stripped down acoustic version showing James as a versatile live solo performer. His voice reminds me a bit of Glen Campbell – not a bad thing. This is a really nice peace of work with the message to stand up, be strong, and anything is possible.
© 2013 Ian Sharp – Liverpool Acoustic
Take Your Soul /Come With Me is released on 21st December 2013 to coincide with the Winter Solstice.
Copies are available to buy at
James J Turner
website - jjturner.com
facebook - facebook.com/JamesJohnTurner1
twitter – @jamesjturner
>>>
Single review: James J Turner – Take Your Soul

Ian Sharp is originally from Wigan, but grew up in Liverpool. He is passionate about music and although hard of hearing has learnt to appreciate music in its purist form. A musician in the making he enjoys many genres but particularly likes folk, Indie and alternative music. He's a big fan of Twitter and would be lost without his iPhone.