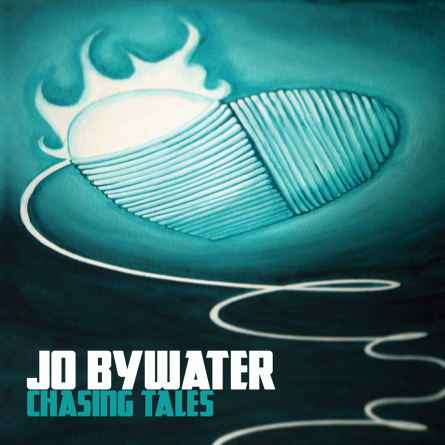 EP REVIEW
Artist: Jo Bywater
EP: Chasing Tales
Website: jobywater.com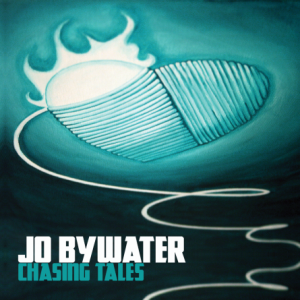 Having seen Jo live on a number of occasions and always found her to be an excellent musician and most engaging performer I was excited to have the opportunity to review her latest EP. Described on her Soundcloud as "Acoustic Blues slide guitar meets finger-picking brain food", the opening track "Chopping Wood" immediately draws in the listener with a rollicking blues stomp evoking the spirit of Mississippi Delta. The wonderfully gospel backing vocals add a real richness and authenticity to the song. She repeats over in her Joplin-esque drawl the line, "Start building from the ground up" perhaps a hint at the rich arrangements to follow.
The second track features a wonderfully quirky finger picked riff as the vocals weave a slightly surrealist tapestry which morphs into wonderfully triumphant percussive riff in the chorus as she wails, "Sun shines under water". There is something about it that reminds me of Tori Amos. The dream-like feeling is further developed in the next track, "This Garden" which as a wonderfully whimsical finger picked guitar riff and lyrics which explore themes of relaxation and rejuvenation. The flute part further enhances this feeling of whimsy like it may have been laid down by a passing Pixie in the garden she describes. I sometimes find myself struggling to hear Jo's lyrics over it and wonder if it may have been paired back or mixed a little lower to maintain her stronger sense of what the song is about. The final song returns to the theme of finding the sun, this time after emerging from digging tunnels once again accompanied by some very fine slide playing. Again I felt the vocal was a little low to get a good sense of Jo's lyrical intentions and it would be nice to see them written down in a future release.
Overall, this collection makes for wonderfully easy listen that takes you on a journey, whilst retaining greater depths to be explored on closer inspection. It also showcases Jo's emergence as a fine finger-picker and slide player who is capable of building a great deal of drama and soulful expression into her arrangements. It is a fine recording which most certainly leaves you wanting more!
Chasing Tales is available to buy from [Bandcamp] [Amazon] [iTunes] [CD Baby]
© 2013 David Burton – Liverpool Acoustic
Jo Bywater
website - jobywater.com

bandcamp - jobywater.bandcamp.com

facebook - facebook.com/jobywatermusic

twitter -@jobywater
>>>

EP review: Jo Bywater – Chasing Tales

David is an acoustic finger-style guitarist, singer-songwriter and teacher based in North Wales. He has performed up and down the country both solo and with his previous band The Invisible Wires as well as various collaborations including a stint with Duffy.