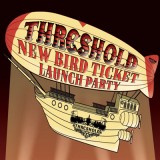 tagged:
launch party
,
new bird
,
threshold
,
threshold festival
Posted by Liverpool Acoustic in news, news and reviews
Liverpool Acoustic has supported Threshold Festival since day one, so we're hardly going to let this coming event go by without a nice big mention.
While other festivals have advance 'early bird' tickets with big savings, named after the Baltic Triangle's New Bird Street, Threshold 2013 will be launching its New Bird Ticket with a big party on Saturday 20th October 2012. They'll be joined on the day by Threshold favourites Louis Barabbas and the Bedlam Six who will be launching their brand new single 'Three down, four to go'.
And as if that wasn't enough, they'll also be celebrating the fact that the submissions process for musicians to play at next year's festival is now open (see NEWS BLAST #21).
It's all taking place at The Picket from 2pm in the afternoon to 2am the next morning. Tickets are £6 on the day or £5 in advance from webticketmanager.com/thresholdfest and under 18s are allowed until 10pm.
There's lots of music taking place in the evening with Frost (Norway), Towns, Memoire, Fonetiks, People of K (Sweden), Statement Haircut, Orian, and Ben Power, plus Threshold DJs.
There's also acoustic music throughout the afternoon from Matt Lammin, Dominic Dunn, The Sub-Zeros, Emilio Pinchi, Charley McCartan, and Liz Larty-Healy.
In addition to the music there's the Pillbox Vintage 'Style Jam' and artwork and puppetry from Mr Wolf Collective.
The facebook event is here, and the Threshold main website is at thresholdfestival.co.uk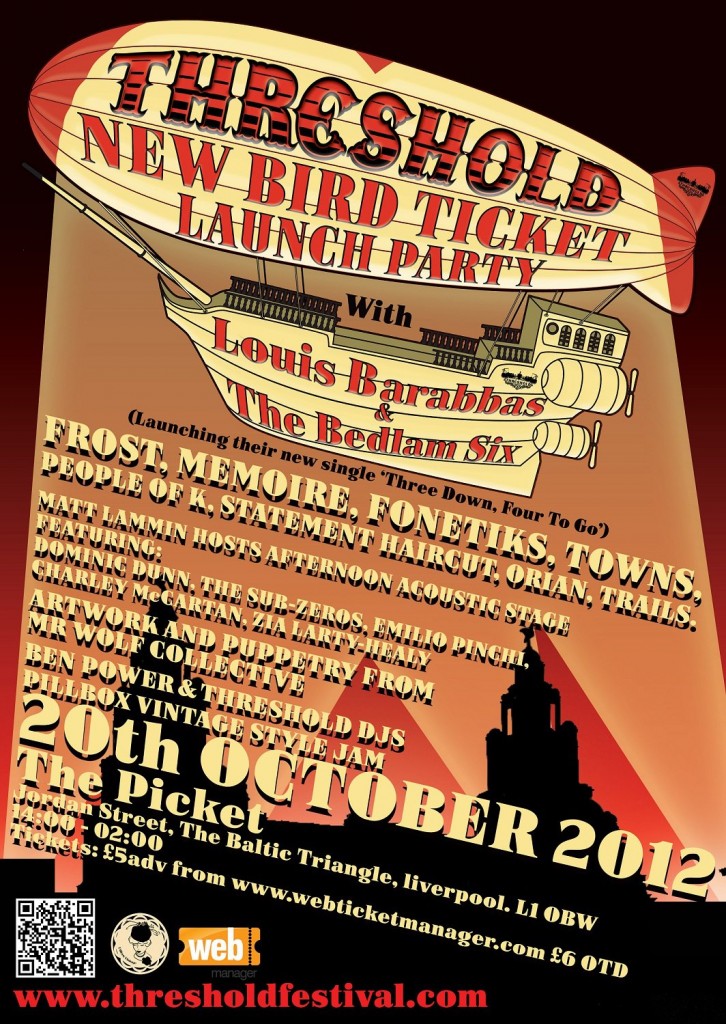 Threshold New Bird Launch Party – 20th October 2012

Liverpool Acoustic is the only website of its kind in the UK. It was created by Graham Holland in April 2008 as a central resource for the vibrant and exciting acoustic music scene in Liverpool and the Greater Merseyside area. It contains an extensive diary of acoustic events, from festivals, theatre concerts and folk clubs to showcases and open mic nights. The News and Reviews service is available as a free email subscription and carries news about upcoming events, reviews of cds and gigs, interviews with local musicians, and a newsletter on the first of each month.