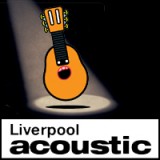 tagged:
bird
,
graham holland
,
james j turner
,
jessicas ghost
,
liverpool acoustic spotlight
,
lizzie nunnery
,
misery guts
,
only child
,
the hummingbirds
,
the liverpool socialist singers
,
vidar norheim
Posted by Graham Holland in news and reviews, spotlight
SEPTEMBER 2012
MUSIC RELEASE SPECIAL 
September 2012 sees a whole host of local musicians launching single, EPs and albums so we thought we'd celebrate the fact in a special edition of the Liverpool Acoustic Spotlight.

2. The Hummingbirds – Emma
wearethehummingbirds.com
Break Your Heart EP launch event –
Saturday 15th September
@ The Zanzibar, Seel Street – 8pm start
with support from The Imagineers, and Reva
Tickets £7 from
ticketline
, Bier, or the band
Facebook
event

3. Lizzie Nunnery & Vidar Norheim – Poverty Knocks (featuring the Liverpool Socialist Singers)
lizzienunnery.co.uk
New album Black Hound Howling released
Monday 17th September
It's available to pre-order now from Lizzie's website.
.
4. Jessicas Ghost – 1989
jessicasghost.co.uk
New album Losing Track Of Time released September 17th September
Buy from [iTunes] [Amazon]

5. Only Child – Before & After
onlychildmusic.co.uk
Only Child EP launch event –
Thursday 20th September
@ Leaf, Bold Street – 8pm
Mellowtone presents, with support from Dave O'Grady, and Will Maitland
Tickets £5 adv from
Skiddle
Facebook
event

6. Bird – My Love Sleeps With Lions (Acoustic version)
facebook.com/birdmusicofficial
Shadows EP launch event –
Friday 21st September
@ The Kazimier, Wolstenholme Square – 7.30pm
With support from All We Are, Owls*, Beach Skulls, Secret Garden Gathering
Tickets £4 adv from
Seetickets
Facebook
event
Buy 'Shadows' EP [
iTunes
] [
AmazonMP3
]
7. James J Turner – How Could We Be Wrong?
jjturner.com
New album How Could We Be Wrong released Monday 24th September 
New single Let Love Into Your Heart released same day
Buy the album now [AmazonMP3] or pre-order from James' website.
Liverpool Acoustic Spotlight #77: September 2012 music release special
If you get the chance, please support your local artists by emailing them, joining their mailing lists, liking their facebook pages, following them on twitter, leaving them comments, going to their gigs, and buying their music direct from them where possible. The Liverpool Acoustic Spotlight is produced and presented by 
Graham Holland
 on behalf of the 
Liverpool Acoustic
 website, and is a proud member of the 
Association of Music Podcasting
. The theme music is King of the Faeries by 
Andrew Ellis
 from his CD Midnight On The Water.
Liverpool Acoustic Spotlight 77: September 2012 music release special

Graham Holland is the owner and editor of the Liverpool Acoustic website, and runs Liverpool Acoustic's award-winning live music events with local musician Stuart Todd. In real life he's an Apple Education Trainer, has been producing podcasts on a regular basis since July 2006, and runs a number of websites for other organisations. He lives in Wavertree with his husband and their cat Xiao Hei.