Links
On the Liverpool Acoustic links page you'll find a variety of links useful to the Liverpool Acoustic music scene. If you'd like to add a link then the Contact page would probably be a darned good place to start.
ASSOCIATION OF MUSIC PODCASTING – MEMBERS

Liverpool Acoustic Facebook page
facebook.com/liverpoolacoustic
Liverpool Acoustic Live is a member of the North West Federation of Folk Clubs
www.folknorthwest.co.uk
VENUES that either host regular acoustic events or are accommodating towards acoustic events.

 View Two Gallery
viewtwogallery.co.uk
Is it an art gallery? Is it a music venue?
Is it a cool place to listen to great acoustic music? Yes, yes, and hell yes!
The 3rd floor gallery space has a licenced bar and is available for private functions.

 Leaf Tea Shop & Bar
thisisleaf.co.uk
Tea shop by day, bar by night. Leaf hosts a variety of musical events supporting local and touring musicians across an eclectic range of genres.

 St Brides Church
www.stbridesliverpool.com
Situated between Catharine Street and Percy Street, St Brides is a creative, progressive and inclusive church, venue for the Family Folk-up events.

 MelloMello
mellomello.co.uk
UPDATE – THIS VENUE IS NOW CLOSED AS OF SEPTEMBER 2014

 Studio 2 at Parr Street
parrstreet.co.uk/studio2
The studio where Coldplay, Take That, the Spice Girls, Echo & The Bunnymen and Diana Ross recorded has been converted to become the city's latest hot spot.
return to top of page
LOCAL CREATIVE ORGANISATIONS

 Defnet Media
defnetmedia.com
Home of Art In Liverpool FM

 Art In Liverpool
artinliverpool.com
Comprehensive website guide to all things art in Liverpool.
return to top of page
PODCASTS & RADIO SHOWS

 Liverpool Acoustic Spotlight
spotlight.liverpoolacoustic.co.uk
A regular podcast featuring artists appearing at the Liverpool Acoustic Live shows, plus tracks from other local artists.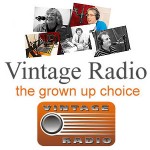 Gerry's Live Lounge
vintageradio.org.uk
Local musician Gerry Murphy hosts two hours of music and chat with guests from the local scene and further afield. Listen online every Thursday from8pm to 10pm.

 Rathole Radio
ratholeradio.org
Broadcast live from Merseyside every other Sunday evening, with host Dan Lynch. Also available to be download as a podcast.

 It's A Frog's Life Acoustic Podcast
itsafrogslife.net/podcast
Hosted by Liverpool Acoustic's Graham Holland, this show features fantastic acoustic music from across the UK and around the world.

 BBC Introducing, with Dave Monks
bbc.co.uk/programmes/p001d7td
Every Saturday (8pm – 10pm) on BBC Radio Merseyside Dave Monks hosts a two hour trawl through the very best in cutting edge new releases from Merseyside's vibrant and creative music scene, interviews with bands, plus live performances.

  Folkscene, with Stan Ambrose and Mike Brocken
bbc.co.uk/programmes/p001d79l
Every Sunday (4pm – 5pm)
on BBC Radio Merseyside bbc.co.uk/liverpool
Folkscene is the longest running folk programme on the radio, and has been presented by Stan (left)  since the start over 40 years ago.

 Bido Lito! Podcast
bidolito.co.uk
Bido Lito! Magazine's podcast showcases the best unsigned talent from Liverpool, Manchester, and all that's inbetween, plus artists touring in the region.
Liver Radio
liverradio.co.uk
Broadcasting from the North West to the world. If you love Liverpool and music you'll love Liver Radio.
Liverpool Community Radio www.l-c-r.co.uk
Community radio for Liverpool and beyond.
return to top of page
RECORDING FACILITIES & RECORD LABELS
 Crosstown Studios
crosstownstudios.co.uk
Specialising in recording quality, affordable demos for local bands. Can also produce videos. Sponsors of the Liverpool Acoustic View Two Songwriting Challenge.

 SAE Liverpool
liverpool.sae.edu
SAE is the largest worldwide private college for Audio Engineering and Digital Film training. For FREE recording offer visit liverpool.sae.edu/en-gb/bandform

 Lost At Sea Records
lostatsearecords.co.uk
Independent record label based in Liverpool

 FYNK
fynk.co.uk
Quality recording facility and production services. Click here for examples.
return to top of page
MUSIC LINKS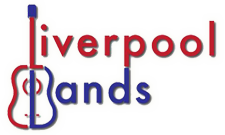 Liverpool Bands
liverpoolbands.co.uk
Liverpool Bands has been operating on social network sites for a number of years, acting as a bulletin board for bands and fans of the Liverpool music scene. This website aims to bring together the many aspects of the various sites in one place.
Liverpool Music
liverpoolmusic.org
"Liverpool Music is your number one resource for bands and artists from the Merseyside area."

 Grateful Fred's
gratefulfred.co.uk
Monthly event featuring some of the best roots, acoustic and Americana acts from around the world, at the Royal British Legion in Formby.
Lost Voices
lostvoices.co.uk
Lost Voices in an outlet for music that falls between the cracks, blurring boundaries between mainstream and experimental. Takes place on the last Thursday of the month at The View Two Gallery.

 Blues in the North West
bluesinthenorthwest.com
The best source of information about the north west blues scene.

 Wirral Folk Festival
wirralfolkonthecoast.com
Merseyside's biggest folk festival takes place every June.
Buy your tickets for Thursday 5th to Sunday 8th June 2014 HERE

 Hungry Horse Folk Nights
hungryhorseacoustic.com
Meets every Thursday night at Whitby Sports & Social Club in Ellesmere Port and features Singers & Musician Nights plus Special Guest Concerts.

 Folk Orbit
www.folkorbit.talktalk.net
The website that lets you know where acoustic live roots music and dance can be found near you in England, Scotland and Wales – includes Folk, Blues, Jazz, Soul, Cajun, Bluegrass, World Music, Etc.
Liverpool School of Music liverpoolmusicschool.co.uk
Liverpool's premier Bass and Guitar School website.
ReARM rednev-rearm.blogspot.co.uk
RedNev's Real Ale and Real Music blog
return to top of page
OTHER LINKS

 News From Nowhere
newsfromnowhere.org.uk
Liverpool's radical and community bookshop. Stocks CDs by local acoustic artists.

 Directory of Liverpool blog
directoryofliverpool.net/blog
Business directory website offering great support to local cultural events and charities.


No Coward
nocoward.com
No Coward works with musicians and other artists to develop online webpages and social strategies to foster sustainable independent careers.  Websites, online PR, album releases, branding, social media… and we play acoustic music ourselves too.

 Click Liverpool
clickliverpool.com
Liverpool news, sport culture, and celebrity stories.
return to top of page
ASSOCIATION OF MUSIC PODCASTING – MEMBERS
LINK EXCHANGE
Liverpool FC Blog provides news, commentary and insight about Liverpool FC
www.liverpoolfc-blog.com
Barringtons Wedding Cars Liverpool
www.barringtonscars.co.uk

Halfhead Design
Halfhead Design create website and myspace design for bands, musicians, record labels and actors
Hotels in Liverpool city centre:
Find and book hotels and other accommodation easily in and around Liverpool.
Steel Bands 4U – Quality Steel Bands For Hire
DVD Replication
Providing cheap dvd replication, cd replication, dvd/cd
duplication, branded usb sticks, large volume cd/ dvd replication, sd
cards, promotional usb sticks, flash drives, cd business cards
replication, mastering, printing and packaging. Based in Scotland,
England, Ireland, Wales, UK. Contact us for free quote for USB Sticks.
Recording Studio
BKP Music is one of the leading Dubai Based Music, Audio & Video Production Company with over six state of the art Sound Studios established across the Middle East.
Cheap Wedding Favors
Leading online store for Wedding Decorations, Wedding favors, Wedding Gifts and more. Make your special day all the more special!
Wool Rugs
Leading wholesaler and retailer of a variety of the latest Rugs, Runners and Floor Coverings in the UK.
Lighthouses
A growing list of everything about lighthouses from around the world.
Easy Breakfast Recipes
Cook Eat Delicious! Easty recipes & cooking guide for the discerning palate.
Home Theater Systems
McIntosh Labs provides high end home theater systems. Visit our home theater collection gallery to view the home theater collection.
Seo Services
Premium SEO Services, SEO Web Design Consultancy, PPC Management & Copywriting Services aimed at delivering the best results in terms of Rankings, Traffic, Leads and Conversions.
cambridge audio
U wilt cambridge audio? Kijk eens rond in ons uitgebreide assortiment cambridge audio modellen.
Exhibition Stand Design & Exhibition Contractors
Exhibition stand design & trade show display booth builders & exhibition contractors. Designing & developing promotional expo stands  for clients attending trade fairs & events. Creative design ideas & innovative exposition equipment – promoting your companies products & services when exhibiting at tradeshows & public events across Europe & the UK. Economical promotional Hire & rental exhibition display kits available.
0845 numbers
Specialists in premium 0845 Numbers, 0800 Numbers, 0800 Free phone Numbers, 0808 Numbers, Geographic & Non Geographic Numbers, Premium Rate Numbers & more.
Conference Calls
No need to pay for Conference Calls any longer? Create a free, permanent Conference Room at 03TALK & pay no more.
Online Backup
ISO Certified Global Online Backup Company providing a Fully managed & monitored online backup service, data storage for critical data, client indemnity, Disaster Recovery, Business continuity, offsite backup & storage and more.
return to top of page