Artists
On this page you'll find information and links for acoustic artists from Liverpool and Greater Merseyside who play on the local acoustic music scene and are available for bookings. If you'd like to be added click here for more information.
0-9

The 10p Mixes
facebook.com/the10pmixes
The 10p Mixes are a Liverpool-based duo with big ideas and great tunes. Combining a love of classic pop with an innovative approach, Danni and Will play bittersweet songs that stick in your head like sugar-coated javelins and refuse to leave.
Seven Years Behind (under 'S')
A
AcousticA
myspace.com/acousticaliverpool
A trio of experienced musicians (bouzouki, flute/whistle, and concertina) playing traditional Irish, Scottish and English tunes. Available for weddings, ceilidhs and corporate functions across the north west.

Joseph Ainscough
soundcloud.com/fanquesfair
Born and bred in Liverpool, Joseph is a young solo act influenced by artists such as The Smiths, Lennon and Alex Turner. Coming from a history of playing gigs around the region with previous bands, Joseph has a wealth of experience playing his own music live. His original songs are born out of honest, lyrical insights into his life and are jam-packed with raw emotion.

Alexandra Jayne
facebook.com/AlexandraJayneMusic
Alexandra Jayne is a 20-year-old guitarist, singer and songwriter at university in Liverpool. Originally from the Staffordshire countryside, she has a soulful voice and eclectic influences ranging from Bob Dylan and Joe Strummer to Fleetwood Mac and Emeli Sandé, her music can best be described as a mix of emotional lyrics and simple melodies. Alexandra won the Judges' Award at the Liverpool Acoustic Songwriting Challenge 2013.

Avant Gardner
www.myspace.com/avantgardner
'Sonics Biggest Crime', 'Shooting Holes thru the Sensitive Troubadour Stereotype'
B

Shannen Bamford
facebook.com/shannenbamfordmusic
Shannen Bamford is an acoustic singer/songwriter who has been performing both original and cover songs regularly around Merseyside for the past 3 years, delivering a set of heartfelt, mellow songs with haunting vocals.

Bandwagon Obscura
facebook.com/pages/Bandwagon-Obscura/134939023233126
Bandwagon Obscura softly travels the world, picking up and dropping off members as she goes. All the while, weaving ukulele, flute, guitar and harmony vocals into their own unique combination of folk, psychedelia and rock.

Ste Beard
myspace.com/stebeardmusic
Ste Beard brings with him a certain rawness and apparent disregard for traditional acoustic music, opting instead for a more energetic, high-impact delivery of intelligent, thought-provoking lyrics. An 'alternative' acoustic artist in every sense of the word.

The Big I Am
myspace.com/bigiamrash
"These men gave an insight into 3 brilliant minds which have written some of the finest acoustic music the Zanzibar is ever likely to hear. Intricate melodies with amazing vocals it was a performance of the highest order."

Bobhowla
myspace.com/bobhowla
'Sandgrounder' Howard Doupe has two albums to his name and plenty of catchy tunes.

Jo Bywater
jobywater.com
"These songs are really raw, strong, and emotional. Bywater has an excellent vocal style for this genre. It's so gutsy and very vulnerable sounding too at times. Her guitar style is powerful and deliberate." Collected Sounds
C

Can't Get Worse
myspace.com/cantgetworse
Folk-inspired acoustic beats with a love for the laughter and the lament. Just an acoustic trio trying to get by in an electric world.

Rob Clarke
myspace.com/robclarkeunplugged
'Love the album' Dave Monks, BBC Radio Merseyside.
'Rob has something for everyone' Nerve Magazine

Jody Cooper
myspace.com/jodycooper
Multi-instrumentalist singer-songwriter with a powerful voice – fusing an eclectic mix of styles from rock to laid-back acoustic with a melodic sensibility that's all his own.

Jonathan Copley
myspace.com/jonathanvanburen
Jonathan Copley started out in the Jane Weaver fronted, media and Mark Radcliffe favorites, Kill Laura. Jonathan is finally striking out on his own and taking his songs in a more stripped back, acoustic direction.

Pete Cunningham
myspace.com/cunningtunes
An eclectic mix of pop/rock/punktry. Songs about Space, French Film Stars, Love and of course Revenge. Lots of fun and really really catchy hooks, no really!
D

Lisa Dalton
myspace.com/lisadalton
A rich voice full of emotion – Lisa graduated from LIPA, with a Degree in Music and a special recognition award from Sir Paul McCartney.

Phil Daltrey
facebook.com/phildaltreymusic
Solo singer-songwriter who has played The Cavern, Barfly, and Head of Steam, and ongoing gigs at Stamps, Stamps Too, 3345, The Herald (Southport), and The Carters Arms (Kirkby)

Rachael Dunn
myspace.com/rachaelveronicadunn
A talented newcomer to the live scene, Rachael has already been featured on international radio and has supported The Animals and the Acoustic Strawbs.
E

Dan Elson
www.myspace.com/danelsonmusic
'Monkey obsessed, beard loving, musical monster Dan Elson brings you a pop punk collection of catchy lil gems with a comedy tilt that you will be singing for a while.' Generation Live Magazine

Kev Eustace
www.myspace.com/keveustace
'Like a Scouse Paul Weller at times, and then the ear catches moments of Elvis Costello… the lyrics paint such a vivid picture that I was moved to smile as it struck chords with me along the way' – Alun Parry

Evil Piccolo
www.myspace.com/evilpiccolo
A singer/songwriter based in liverpool who brings a rock influence to the acoustic, with songs both dark and infectious and a passionate live performance.

Duncan Ewart
www.myspace.com/duncanewart
Inspired by acts such as Alkaline Trio and Dashboard Confessional, Duncan is a singer/songwriter out of Liverpool who enjoys travelling about England, making friends and enemies everywhere in a succession of exciting, sexy, weekly adventures…
F

The Fifth Movement
thefifthmovement.com
A band with a passion for making fresh new music. Taking inspiration from an eclectic mix of film scores, world music and rock, they have developed a sound that often has the feel of a soundtrack with vocals. Beginning as a duo shortly after a chance meeting between singer-songwriter Kevin Critchley and composer/arranger Luke Moore, their line-up has grown to include Josie Forsey (violin/viola/backing vocals), Alex Williams (drums/percussion) and Graeme Runeckles (bass guitar).

Freya
myspace.com/freyeahalvorsen
Winner of the 2008 Linda McCartney Acoustic Songwriters Competition.
G

Geoghegan Jackson
facebook.com/profile.php?id=100002542421717
Liverpool-based acoustic duo Geoghegan Jackson (Susan Geoghegan, guitar, and Helen Jackson, vocals) have been gigging since February 2011. Their music is acoustic pop folk with soundscapes of subterranean longings and spine-tingling thrills and chills. Their songs red the heart but lift the spirit and are hauntingly hypnotic.

Tom George
soundcloud.com/tom-george
Tom George is a Liverpool-based musician and poet. Having played with various bands in the past, he is currently performing solo on acoustic guitar, accompanied by percussion. Often interspersed with witty poems, his music ranges from upbeat, Billy Bragg-ish tunes to dreamy, wistful psychedelia.
SHARKS by Tom George on Soundcloud

The Good Intentions
thegoodintentions.co.uk
Liverpool's premier Americana band, shortlisted by the British Country Music Association as best Americana Act of 2011. Reviews for their second album 'Someone Else's Time':
"Raising the bar for second albums." Andy Zeihli, Americana Gazette. "Acoustic instrumentation and gorgeous harmonies creating a sound that could perhaps best be described as contemporary Gram and Emmylou… a quality country album that ticks all the right boxes." Alan Cackett, Maverick Magazine

Rob Gough
myspace.com/robgoughofficial
Rob Gough is a twenty four year old Singer/Songwriter/Lead Guitarist from Liverpool. With his mix of Acoustic, Indie, Blues, Americana, Folk and Experimental music. Rob has received critical acclaim from many people within the Music Industry with tags such as "definitely one for the future" and "one to watch".
H

Ste Hedley
stehedley.co.uk
'A genuinely talented songwriter with a beautiful voice. I love the song 'Motionless', its an absolute smash hit!!' June 2007 – Sandi Thom
J

Tom Jarvis
myspace.com/tomjarvis87
Originally from Cambridge, Tom is influenced by the likes of Jason Mraz, Paolo Nutini, John Mayer, and Newton Faulkner.

Jeff Jepson
www.jeffjepson.co.uk
'a melodic work of ambient genius' – glasswerk.co.uk
'a voice that can melt the coolest of hearts' – catacoustic.co.uk

The Jesse Janes
facebook.com/TheJesseJanes
soundcloud.com/the-jesse-janes

Jessicas Ghost
www.jessicasghost.co.uk
'Finely fashioned soulful songs built on groundwork of intricate musicianship, perceptive lyrics and superb vocals' folkwords.com

Suzanne Jones
myspace.com/suzannejones18
Suzanne Jones' enchanting voice has stunned audiences on Liverpool's acoustic scene. Her songs have a mellow vibe, tinged with a poignant and understated sensuality that seek to connect with the hearts and minds of her audience.
Journeys, the new EP from Suzanne Jones, contains 4 perfectly-proportioned tracks, each song different from the next, and each a treat to listen to. reverbnation.com/#!/suzannejones18

Just By Chance
justbychanceband.com
Just By Chance are acoustic duo Liz Owen and Andy Jones, formed in late summer 2009 out of a love for guitar and delicious vocal harmonies, blending a wide range of musical influences from Opeth to Graham Nash
K

Kaya
kaya.no
'I can honestly say that this girl is in the first division of the first league of champions in her craft' International Online Music

The Kirk Owls
www.thekirkowls.com
The Kirk Owls sing beautiful harmonies over raw and powerful fingerstyle guitar. Writing songs which are often inspired by Liverpool and its environs and arranging traditional British folk music to form a style that is all their own.
The Kevin Critchley Outfit (see The Fifth Movement 'F')
L

Laura&Claire
myspace.com/clauramusic
Two female singer/songwriters armed with a guitar and a love for writing music and gigging.
M

Guy Matthews
guymatthews.webs.com
soundcloud.com/guymatthews
A young singer/songwriter from Liverpool, Guy is striving to constantly evolve his sound and play more and more gigs. Using his guitar, loop pedal and voice, he creates a rich sound that fills your ears with his music, influenced by his wide variety of tastes, including Fall Out Boy, Michael Buble, Deaf Havana, Mumford & Sons and Ed Sheeran.

Karl McCann
myspace.com/karlmccann
Acoustic singer/songwriter from Liverpool with a twist – every song tells a story.

Mekon Delta
myspace.com/mekondelta
Playing a mix of old time blues and Americana, Mekon Delta have previously opened for Chris Farlowe.

Moa
myspace.com/moa0
Moa plays carefully crafted creature folk, swinging between the sweet and the scary with his intricate folk tales. Athletic fingerstyle guitar and a unique lyrical style. Available for all types of gigs, collaborations, jams and happenings.

Matthew Moss
myspace.com/mattmossmusic
"Free-flowing ballads featuring the ying and yang of forlorn thoughts and heartfelt optimism." – forfolkssake.com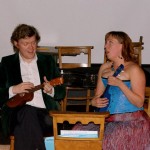 Moss and Jones
mossandjones.bandcamp.com
"Folky goodness" – RatholeRadio.org. Moss & Jones are a multi-instrument (ukulele, piano, accordion, glockenspiel and more) acoustic duo from Merseyside playing original songs and imaginative covers.
N

Lizzie Nunnery
www.lizzienunnery.co.uk
'Nu-folk with a knack for a melody and some quirky lyrics. Lizzie is unique enough to stand out from the crowd but accessible enough to get her noticed on a wider scale. Clever songs, beautifully recorded, perfectly delivered. Who says you can't have it all?' Liverpool.com Magazine on Hungry EP
O

Tim O'Neill
tmoneill.co.uk
T.M. O'Neill is an artist with a deep satirical bite embedded in songs that work well in their lusciously orchestrated versions (think Cave, Cohen, Hollis) or stripped bare to their acoustic bones, always soulful, always intriguing. Timeless tunes with peerless lyrics.
P

Alun Parry
www.parrysongs.co.uk
One of my all time favourite Merseyside musicians. A legend on the Liverpool acoustic scene….Merseyside folk God' Jade Wright, Liverpool Echo

Andy Pink
myspace.com/andypinkmusic
Andy Pink is Singer/Songwriter and has been a part of the Liverpool music scene since he was 17. His music has simple structures and catchy hooks that stay in your head all week.
Q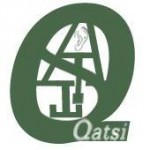 Qatsi
facebook.com/Qatsimusic
Qatsi are a organic acoustic trio from Liverpool and write and play roots based music with a groove. They have brought all their experience together to create a blend of music which is hard to define. The guitars and snare play a driving rhythm with melody and lyrics that take you on a journey through a timeless human story to a familiar place.
R

Ragz
www.ragzmusic.net
'A crowd hushing voice & enchanting songs' Richard Twine, L*A*W*M
'Siren with star quality' Jade Wright, Liverpool Echo
Ratty Little Fingers
therattylittlefingers.com
Ratty Little Fingers are a 3 piece theatrical folk outfit, with hints of gypsy jazz and bluegrass and a mutual appreciation for bubble machines, squeeze boxes and recording in non-conventional places. They create music to laugh, cry and dance to.

Adam Richie
myspace.com/adamritchie23
A strong voice coupled with technical wizardry, a strong sense of melody and a free heartfelt style. Adam's music uses classical phrases mixed with blues and honky tonk licks that bring the rhythm of the music to the forefront.

Lloyd Rock
soundcloud.com/lloydrock
Described as 'the man with the diamond-tip voice' (Tony Kehoe, host of Come Strut Your Stuff) Lloyd is a 27 year old musician from Liverpool; believing, whether creating or performing, it is as necessary a release as it is an enjoyable experience. ' He is the kind of artist who suddenly reaches you in the deep…instantly knowing he really has something to say, about his inner world.' (Stefania Altomare: accordio.it online magazine)

David Paul Robson
soundcloud.com/david-paul-robson
Singer, Songwriter, Guitarist. Played primarily in UK and USA. Mostly folk and blues venues in London, Liverpool and Manhattan. Currently completing a Techno – Rock and Folk Studio Album.
S

Seven Years Behind
facebook.com/sevenyearsbehind
Emotional folk rock with heartfelt lyrics and tasty melodies. Powerful vocals tied in with a sense of humour. Currently available to play any time.

Ben Scholte
myspace.com/benscholte
Music is my expression, my communication and my therapy. I write about life and all its ups and downs and the little twists and turns in between.

Silent Cities
soundcloud.com/wherethesilentcitieshide
facebook.com/SilentCitiesUK
Solo music project created by Singer, Songwriter & Fingerstyle guitarist, Simon Maddison. Imagine the vocal range of Jeff Buckley merged with the finger picked stylings of Nick Drake and you get the haunting sounds of Silent Cities.
Abbey Stanley
facebook.com/abbeystanleyxx
18 year old singer/ songwriter / piano player from Liverpool in love with the power of lyrics and the meaning behind them, singer at Rare Studios Liverpool, sang for a LIPA management showcase.

Michelle Strahan
myspace.com/michellestrahan
A young singer/songwriter whose gigs include; Liverpool's Echo Arena, 'In The City' – Manchester, Ronnie Scotts – Soho, Creamfields Festival, BBC Radio 7, Matthew Street Festival and The Lowry – Salford.

Karl Sweeney
myspace.com/karlsacoustic
Liverpool born singer songwriter Karl Sweeney has a home-grown style mixing funk, R'n'B, rock and jazz. He can perform as a 7 piece band to stripped down acoustic, and everything in between.

Matt Swift
www.mattswiftmusic.co.uk
Lancashire troubadour Matt Swift writes about his experiences of life, love, loss and the state of the world and has a plethora of heart wrenching, thought-provoking, bitter-sweet songs.
T

Terry Taylor
myspace.com/terryearltaylor
Original songs sung to 5 string banjo as heard on BBC Radio 2 and 3 and old time, roots venues around the north west, stripped-down appalachian balladry.

Megan Thomas
myspace.com/littlemeganthomas
Megan is a talented young singer/songwriter/pianist who has played at the Hard Days Night and Hilton hotels. She won the Open Mic UK 2010.

Thomas-Joseph and Murphy
myspace.com/thomasjosephandmurphy
'Sublime acoustic duo. Their beautiful songs and interwoven harmonies mark them out as ones to watch' Jade Wright Liverpool Echo

Stuart Todd
myspace.com/stuarttodd
'Stuart is one of those rare breed of singer/songwriter who always manages to keep things real.' Graham Holland – Liverpool Acoustic
The 10p Mixes (under 0-9)
The Big I Am (under 'B')
The Good Intentions (under 'G')
The Ratty Little Fingers (under 'R')
V

Vision Thing
visionthingband.com
A 6 piece Indie Folk band of Acoustic Guitar, Banjo, Violin, Bass, Trumpet, Piano, Drums and occasional electric guitar, Vison Thing have had radio play in the US, Canada, Australia and the UK.
W

Lotzie Weaver
lotzieweaver.co.uk
'A lyrical feast of Topical, Comical, Loving, Protesting and Politically Incorrect Songs'
"I know for a fact that John Lennon would have loved that song". Sam Leach (former Beatles manager)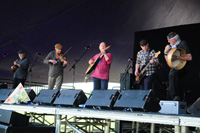 The Wee Bag Band
weebagband.co.uk
"We are 5 eejits that bring trad, popular and modern toe tappin' diddly, diddly Irish music & songs to pubs, clubs, dos 'n festivals to North Wales, Cheshire, Infinity & beyond……."
If you're a local acoustic musician and you'd like to be added to this page email contact[at]liverpoolacoustic.co.uk with the information below.
(1) Name of group/person
(2) URL of main website where people can hear your music and contact you
(3) Two or three lines saying something about you. This could be your own description or part of a review.
(4) An image (or the location of one) that would work as a 100×100 pixel graphic (see examples above).
Please note we're only adding artists who are available to be booked for gigs or other events, so if you're just someone who strums every so often (you know who you are!) then you'd be better off posting on facebook.