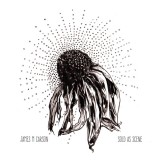 tagged:
book club recordings
,
ep review
,
james m carson
,
joe rhead
,
music review
,
sold as scene
,
stuart todd
Posted by Stuart Todd in music reviews, news and reviews, reviews
EP REVIEW
Artist: James M Carson
EP: Sold As Scene
Reviewer: Stuart Todd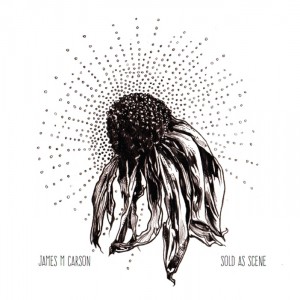 Manchester singer songwriter James M Carson, a regular performer on the local music scene, releases his long-awaited debut EP 'Sold As Scene' through Book Club Recordings.
Carson's hybrid of Folk/Rock Americana is inspired by the Laurel Canyon singer songwriter movement of the early seventies. Indeed his look resembles a young Jackson Browne. His voice and overall sound is influenced by Elliot Smith. However, it would be a mistake to label Carson as an imitator as he has his own distinctive voice as proven on this six track release.
'Visitor 23' crashes in with insistent drums and tasteful ringing acoustic guitars. It makes for a powerful opening track and the excellent production helps to make it a standout. The country flavoured 'Nothing Is Lost' is also impressive, as is the reflective 'Money (We Don't Need)'. The brooding yet atmospheric 'Once A Mighty Oak', with its distinctive lead guitar motif, nearly brings proceedings to a close. As an added incentive, there's an exclusive bonus track called 'Curtain Call'.
Overall this a strong confident debut by a major talent. Co-producer and engineer Joe Rhead brings out the best in Carson's music. 'Sold As Scene' should help introduce and establish James M Carson as a major force on the British singer songwriter scene.
Sold As Scene is available to download from jamesmcarson.bandcamp.com
© 2014 Stuart Todd – Liverpool Acoustic
James M Carson
website – jamesmcarson.bandcamp.com
facebook – facebook.com/jamesmcarsonmusic
twitter – @jamesmcarson
>>>


EP review: James M Carson – Sold As Scene
Stuart Todd runs and hosts the award-winning Liverpool Acoustic Live music events with Graham Holland. Stuart was formally in the group Triad before leaving to do solo work. In recent years he has had a successful partnership with local classical guitarist and composer Neil Campbell with whom he formed the duo Campbell Todd. He has also been in the band The Freebies and involved with a number of creative writing projects. His current band is called Three Minute Hero.