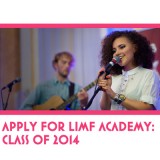 tagged:
dave monks
,
limf
,
limf academy
,
liverpool international music festival
,
steve levine
,
yaw owusu
Posted by Liverpool Acoustic in news, news and reviews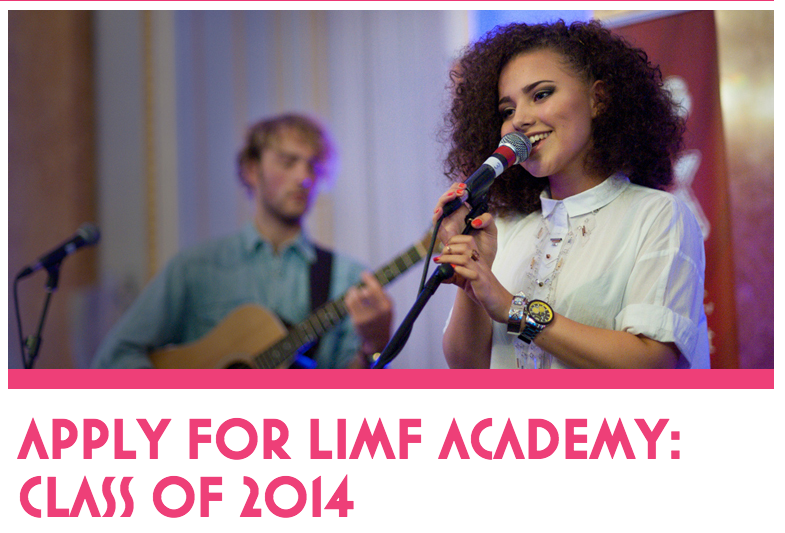 LIMF ACADEMY: CLASS OF 2014
How to apply
Applications are now open for the 'Class of 2014', which will select 15 bands, artists or DJ's to perform on the LIMF Academy stage for 2014.
The 5 'most ready' artists, bands or DJ's will then join an elite masterclass programme – offering priceless help, support and mentoring.
LIMF Academy: Class of 2014 
Applications close at 00:00 on Saturday 21st June 2014
The lucky 15 will be announced on Saturday 12th July 2014!
Application Criteria and How We Judge
In order to apply you need to be:
aged between 13 – 21 years old
live within Merseyside
a band, solo artist or a DJ
Selections will be made by a panel of three judges:
Yaw Owusu (LIMF, Music Curator)
Steve Levine (British Grammy Award Winning Music Producer)
Dave Monks (BBC Merseyside 95.8FM / BBC Introducing)
What we will offer you
Of the 15 selected, 10 will perform on Saturday 23rd August 2014 on the LIMF Academy Palm House Stage and the 5 'most ready' will perform on Monday 25th August 2014 on the same stage.
In addition to this we will also offer the 5 'most ready' an elite masterclass programme, offering priceless support, mentoring and help.
Elite masterclass programme
The 5 'most ready' will receive the following package of support:
Masterclass Day of advice with industry insiders.
BBC Merseyside Feature and Session with Dave Monks
Mentoring through The Label Recordings at Edge Hill University
Showcase event at Edge Hill University
One full day acoustic recording session at Grammy Award Winning British Producer Steve Levine's Studio
Studio recording time at Crosstown Studios
Profile in the local media
Make over from Voodou Salon
Styling from Resurrection Clothing and 20% discount
Photoshoot with Mark McNulty
Tickets to LIMF commission gigs
Slot of LIMF 2015, Threshold 2015 amongst other events
Slot on Series 3 of the Red sofa Sessions with Liverpool Live

Information Packs
>>>
Apply for LIMF Academy 2014

Liverpool Acoustic is the only website of its kind in the UK. It was created by Graham Holland in April 2008 as a central resource for the vibrant and exciting acoustic music scene in Liverpool and the Greater Merseyside area. It contains an extensive diary of acoustic events, from festivals, theatre concerts and folk clubs to showcases and open mic nights. The News and Reviews service is available as a free email subscription and carries previews of upcoming events, reviews of music releases and gigs, the Liverpool Acoustic Spotlight podcast, and a newsletter on the first of each month.