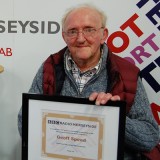 tagged:
bbc radio merseyside
,
folk
,
folk music
,
folkscene
,
geoff speed
,
paul simon
,
radio merseyside
,
stan ambrose
Posted by Liverpool Acoustic in news, news and reviews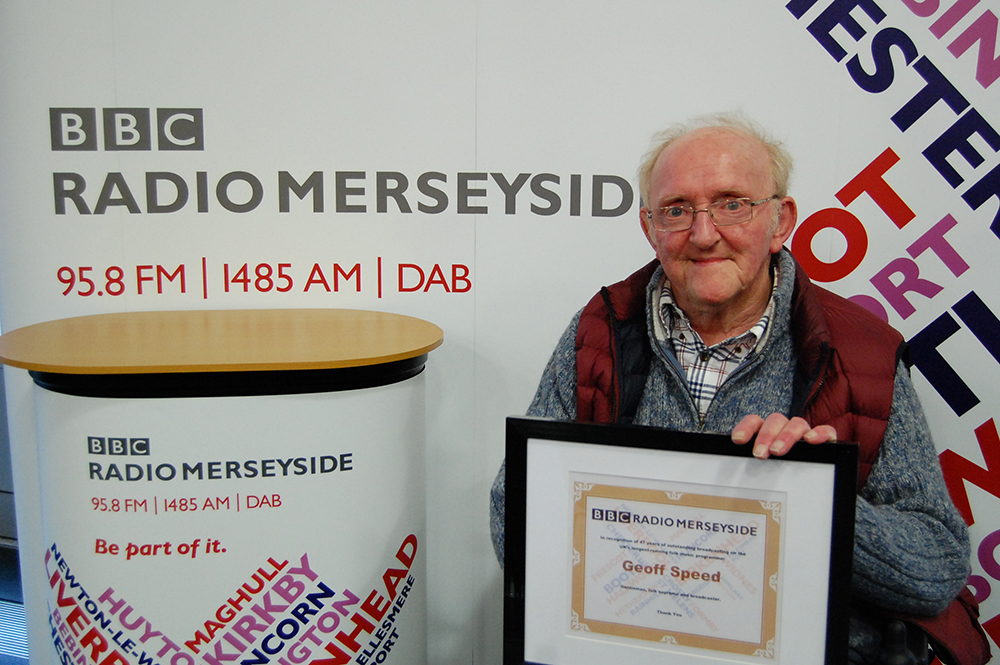 GEOFF SPEED RETIRES AFTER 47 YEARS PRESENTING FOLKSCENE ON BBC RADIO MERSEYSIDE
One of the stalwarts of the BBC Radio Merseyside on-air team has announced he is to retire after almost 47 years behind the microphone.
Geoff Speed was one of earliest voices to broadcast on the station, which launched in 1967. It's thought that Folkscene is the UK's longest-running radio programme dedicated to folk music.
Geoff, who shared presentation and production duties with Stan Ambrose, was born in Widnes in 1942 and has been involved in folk music for many years.
Geoff ran a highly successful folk club in his home town of Widnes in the 1960′s. In the early days of BBC Radio Merseyside he recorded live folk music in and around the clubs at a time when recordings of local folk musicians and singers were virtually non-existent.
"My interest in folk music began back at Wade Deacon High School in Widnes. I had a friend at school called Robin, we decided to open a folk club in Widnes. We expected about 40 people and 200 turned up. We ended up meeting in the rooms above the Queen's Hall."
Indeed, Geoff has been recognised for booking a young Paul Simon to appear at his club: "In the early days of the folk club, we had a guy from London play for us. His name was Terry Gould. He wrote to me and said that he had heard a young American singer named Paul Simon and was trying with Paul to organise a tour in the North of England. So I said yes straight away. We were only asked to pay £12. To think that this guy was only 18 or 19 and was writing such wonderful songs. He stayed with me for a week."
A plaque at Widnes station records that a young Paul Simon wrote the song Homeward Bound while waiting for a train back to London, although it is possible that he was actually at nearby Ditton Station when he penned the bestseller.
BBC Radio Merseyside Editor Sue Owen says: "Geoff's knowledge of folk music, and understanding of what a specialist music audience wants, is second to none. We're incredibly sorry to be saying farewell to one of the nicest people in radio – he's a true gentleman in every sense of the word and we wish him all the best. I know the local folk fans will miss him hugely as will BBC Radio Merseyside".
The programme will continue at 4.00pm each Sunday and fellow folk legend Stan Ambrose will continue as presenter and producer.
You can listen on 95.8FM, 1485AM, DAB, and online. The show is also available to listen to online for a week after broadcast using the Listen Again service. Visit the Folkscene programme page here.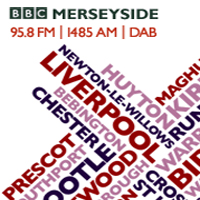 >>> 


Folk legend Geoff Speed retires after 47 years broadcasting

Liverpool Acoustic is the only website of its kind in the UK. It was created by Graham Holland in April 2008 as a central resource for the vibrant and exciting acoustic music scene in Liverpool and the Greater Merseyside area. It contains an extensive diary of acoustic events, from festivals, theatre concerts and folk clubs to showcases and open mic nights. The News and Reviews service is available as a free email subscription and carries news about upcoming events, reviews of cds and gigs, interviews with local musicians, and a newsletter on the first of each month.