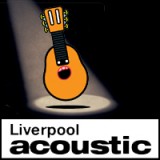 tagged:
carl foulkes jones
,
chris stevens
,
iain till
,
king & scholes
,
liverpool acoustic spotlight
,
millie courtney
,
spotlight
Posted by Graham Holland in news, news and reviews, spotlight

Liverpool Acoustic Spotlight 107

Liverpool Acoustic Spotlight 107
Play Now
|
Play in Popup
|
Download
To play click the player above or right click Spotlight 107 to download for free.
If you're an acoustic musician from the Greater Merseyside area, or from further afield but play on the Liverpool scene, then feel free to send us your music for future shows. We can't promise we'll be able to play everything that's sent to us, but we will listen to every track. Find out all about the show, how to submit your music, and the Terms of Use, at liverpoolacoustic.co.uk/spotlight/about
1. Iain Till - Oh, Sweetheart Of Mine
iaintill.co.uk
Buy the EP (physical and digital) from Bandcamp


2. Millie Courtney - Story Book
soundcloud.com/millie-x

3. King & Scholes - Filia
facebook.com/kingandscholes

4. Carl Foulkes Jones - Lord Send Me An Angel
soundcloud.com/carl-foulkes-jones

5. Chris Stevens - Wilderness
soundcloud.com/chris-stevens-42

If you get the chance, please support your local artists by joining their mailing lists, liking their facebook pages, following them on twitter, leaving them comments, going to their gigs, and buying their music direct from them where possible. The Liverpool Acoustic Spotlight is produced and presented by Graham Holland on behalf of the Liverpool Acoustic website, and is a proud member of the Association of Music Podcasting. The theme music is King of the Faeries by Andrew Ellis from his CD Midnight On The Water.
>>>
Liverpool Acoustic Spotlight 107

Graham Holland is the owner and editor of the Liverpool Acoustic website, and runs Liverpool Acoustic's award-winning live music events with local musician Stuart Todd. In real life he's an Apple Professional Development Authorised Trainer, has been producing podcasts on a regular basis since July 2006, and runs a number of websites for other organisations. He lives in Wavertree with his partner and their cat Xiao Hei.