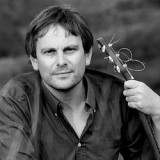 tagged:
gig review
,
iain till
,
ian d hall
,
ian hall
,
live review
,
Liverpool Sound and Vision
,
oh sweetheart of mine
,
review
,
the brink
Posted by Ian D Hall in live reviews, news and reviews, reviews
Live review: Iain Till
Date: Thursday 9th January 2014
Venue: The Brink
Reviewer: Ian D Hall
Liverpool Sound and Vision Rating * * * *
The New Year is a week old and whilst many are feeling their way back into the way of 2014, the first stirrings of music can be heard through the alleyways and shelters from the inclement weather. If 2013 was a huge year for music in Liverpool, new artists and groups offering new blood to the sage, wise and considered, many brilliant bands from outside of the area and beyond making their way in some sort of momentous pilgrimage to the natural home of popular music and declaring that love with many hands on heart, then 2014 should be even better.
One of the new musicians to make his way to Liverpool in the past couple of years is Iain Till, the release of his rather magnificent EP Oh Sweetheart of Mine (read the review here), bought him to the attention of the locals and fresh from attending Ian Prowse's Monday Night Club, he and his guitar made their way to The Brink on Parr Street.
The EP is a wonder, a blissful way to wallow and endlessly press repeat on your machine of musical fancy but catching somebody raw, musically exposed, especially so soon in the start of a New Year, is quite thrilling. Even when everything is against them, from having to perform alone due to unfortunate and tragic circumstances and trying a new set of strings out, the sound that Iain Till produced was exquisite. A joy to make your way out of a warm house or even warmer office and sit and drink in the notes that pour with honest abandon from a rich guitar and beautiful voice.
The Brink may not be the most natural home for music but what it provides is decent and authentic, it provides the touch of home in which you know people are listening, even if the sound of a freshly brewed cup of tea is being noisily stirred with ever-increasing vigour. Against this Iain Till performed several tracks to the distributed crowd and was very well received. With songs such as the title track to the EP, the brilliance of Song For Lenny, the beauty of Fade To Black and the wonderful gamble of a new song thrown in for good measure, so new it doesn't have a name as yet, this was a night in which to relax and let a musician take you away from the hectic aftermath of Christmas for a while.
The EP really is that good; catching Iain Till live is even bigger pleasure.
© 2014 Ian D. Hall – Liverpool Sound and Vision
Originally published at liverpoolsoundandvision.co.uk
Republished with kind permission
Iain Till
website - iaintill.co.uk
facebook - facebook.com/iaintillmusic
twitter - @tilly15773
Music on sale at iaintill.bandcamp.com
>>>


Live review: Iain Till @ The Brink 9/1/14
Ian D. Hall was brought up in Birmingham and spent the vast majority of his teenage years in Bicester, near Oxford. He grew up loving music from a very early years. In the last ten years Ian has written reviews for the Birmingham Evening Mail, Liverpool Live, Chris High and the University of Liverpool's L.S. Media web site. For the last year of his graduate degree he was joint Arts Editor for L.S. Media and it has been his privilege to write on many of the arts in Liverpool, Merseyside, the U.K. and the rest of the World, having reviewed gigs as far as away as Poland and Canada. Liverpool has been his home for the last eight years and is without doubt the most vibrant, most cultural part of the UK. His love of music and theatre has led him to see great bands and plays, not just in Liverpool but the wider artistic community. His dearest music loves are Punk, Progressive Rock, Metal, Rock, folk and pop. Ian D. Hall graduated from the University of Liverpool in June 2012 with a degree of Bachelor of Arts with Honours in English. He now edits the Liverpool Sound and Vision website.