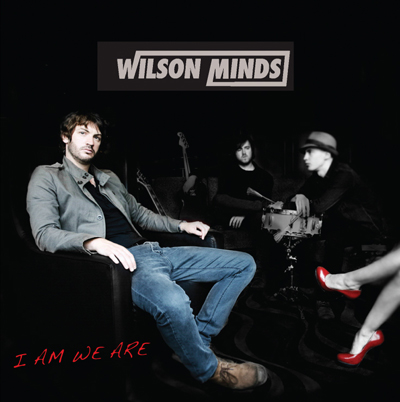 ALBUM REVIEW
Artist: Wilson Minds
Album: I Am We Are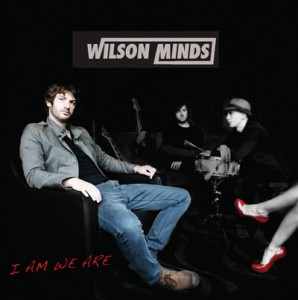 With the air having that cold crispness and as the leaves finally start to fade and fall we can look back over 2013 on what has been a tremendous year for music in Liverpool. With the flourishing of Sound City and the amazing month long LIMF (Liverpool International Music Festival) the city is still up there with the big boys parading an abundance of musical talent and artistic flare.
After spending the last year in and out of the studio this autumn sees the release of "I Am We Are", the debut album by Wilson Minds, a three piece alternative rock band from across the North West. Paul Wilkes (Vocals/Guitar) is joined by James Brogan (Vocals/Bass) and Carl Brightman (Drums). The band describe themselves as "modern bluesy dark rock n roll, with a twist of Americana." Taking influence from bands such as Neil Young & Crazy Horse, Jack White and Bob Dylan the album boasts some guest performances from the likes of Damon Minchella (Ocean Colour Scene, Paul Weller) and Geoff Wootten (The Gorillaz, Beady Eye). A relatively young band, they have a strong, loyal fan base. Paul says "There's no clever marketing or hype built around the release, just purely great music getting out there to people who still appreciate listening to a full record" With 12 tracks of pure brilliance the album has been backed and produced by Chris Potter (The Verve, Blur, I Am Kloot).
On first listen this album becomes instantly likeable. It opens with Dance Til The Morning, a strong  first track with big beats, a classy rhythm and some enchanting harmonies, and a message that we all have to grow up sometime but lets pretend we'll stay forever young. Face It Cracks, again is also a big tune with a long guitar intro, haunting lyrics and a fantastic dreamy guitar solo which plays out until the end of the song. I didn't want it to end. This is good stuff.
Bring Back with an orchestral intro likened to that of a Guy Garvey arrangement. Nicely balanced with a background pulse from the bass. The lyrics remind us all to bring back those times that simply pass us all so quickly. The album closes with Seen It All, a beautifully composed piano intro leading to a strong melody with a nice back beat. Maybe a sarcastic look at 'been there, seen it, done it'. After a pause Paul comes back with an encore, a gentle acoustic piece with some simple chords and strong meaningful lyrics. The album sounds really good, perhaps Indie Rock/Blues fused with a touch of Country/Folk.
Wilson Minds are to launch the album at an event at The Zanzibar, Liverpool on October 5th with an after show party hosted by Cooking Soup Promotions and DJ Phil Smith (Oasis and Noels High Flying Birds Tour DJ.) The album will be available at the launch and on iTunes from October 7th. For more information and tour dates check out their website wilsonminds.com
Track Listing
Dance Til the Morning Comes
Face It Cracks
Just Say Something
Bring Back
Merry Go Train
Dark Horses
Alone For This One
My Feelings
No Longer
I Need I Got The Soul
River Flowing
Seen It All
© 2013 Ian Sharp – Liverpool Acoustic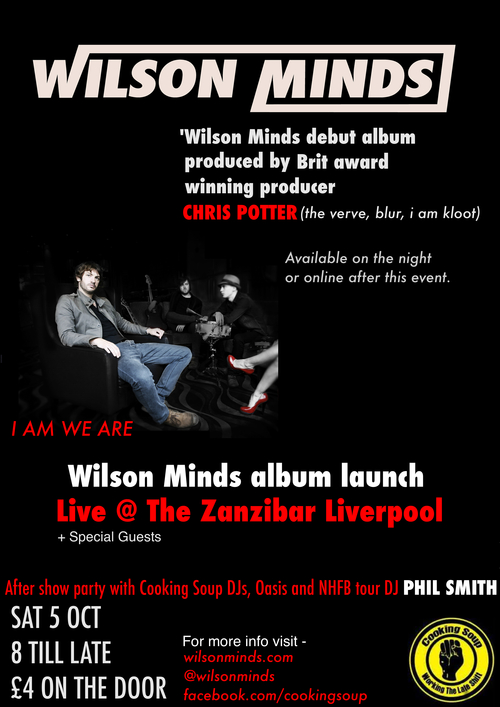 >>>

Album review: Wilson Minds – I Am We Are

Ian Sharp is originally from Wigan, but grew up in Liverpool. He is passionate about music and although hard of hearing has learnt to appreciate music in its purist form. A musician in the making he enjoys many genres but particularly likes folk, Indie and alternative music. He's a big fan of Twitter and would be lost without his iPhone.