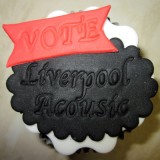 tagged:
live music night of the year
,
liverpool acoustic
,
liverpool acoustic live
,
liverpool music awards
,
vote
Posted by Liverpool Acoustic in news, news and reviews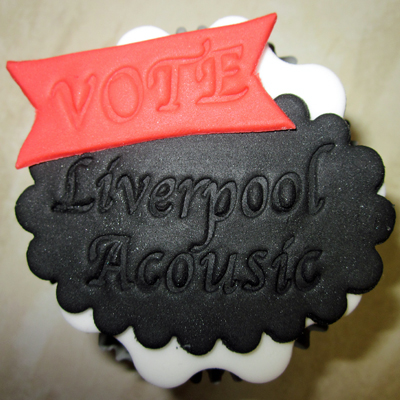 Voting is now open for the first ever Liverpool Music Awards.
The judges scrutinised all of the nominations, shortlisting three in each category, and these were announced at the launch party at Erics on 10th October.
The fantastic news, as far as we're concerned, is that Liverpool Acoustic Live has been shortlisted for the Live Music Night of the Year.
So… if you get the chance, please follow the link, register, and vote – it would make us very happy to know that the acoustic side of the Liverpool music scene is being recognised alongside the indie, pop, dance, rock, and classical music. And it's really easy to register using your facebook or twitter login.
liverpoolmusicawards.com/voting
UPDATE – Voting closed at midnight on 2nd November.
Nominations (and helpful hints)
Many people dismissed the Liverpool Music Awards before they'd even started, so it's great to see such a wide range of music and genres represented in the list of nominations.
We thought we'd reproduce the categories and nominees here, along with helpful hints where some of our favourite acoustic artists are involved.
LIVE MUSIC NIGHT OF THE YEAR
To be nominated alongside the fantastic Monday Club, and the awesomeness that is Harvest Sun, leaves us truly humbled.
Liverpool Acoustic
Monday Club
Harvest Sun presents
*Special mention: Festevol
ONE TO WATCH
All We Are – Alternative folk and psych-tinged pop from Richard O'Flynn's band.
Guardians
The Hummingbirds - Perennial favourites and one of the hardest working bands around
*Special mention went to 15 year old singer-songwriter Dominic Dunn who was too young to be nominated
MALE ARTIST OF THE YEAR
Ali Ingle – Singer-songwriter from Widnes who has come on in leaps and bounds since playing at our first ever Liverpool Acoustic Live in February 2009
Robert Vincent – Played at Liverpool Acoustic Afternoon @ Threshold this year, and is a regular at Woodward's. Great stuff.
Esco Williams
FEMALE ARTIST OF THE YEAR
Kathryn Rudge
Lizzie Nunnery - A firm Liverpool Acoustic favourite, and one of the most distinctive singers and songwriters in the UK today. She is taking part in the Irish Sea Sessions this year, and is launching her new album Black Hound Howling on Thursday 25th October at the Scandinavian Church – details here.
Rebecca Ferguson
BAND OF THE YEAR
Man Get Out
Stealing Sheep  - What's there not to like about Stealing Sheep? Becky, Emily and Lucy noisily drench their DIY pop in hazy shades of psychedelic folktronica. We love it when musical descriptions and boundaries are challenged!
Tea Street Band
SINGLE OF THE YEAR
Bang On – Got It
Tea Street Band – Summer Dreaming
Sound of Guns – Antarctica
ALBUM OF THE YEAR
Three cracking albums – we're hard-pushed to pick out one or two to highlight!
Stealing Sheep – Into The Diamond Sun
Bill Ryder-Jones – If
Ian McNabb – Little Episodes
DJ OF THE YEAR
James Rand
Lee Butler
Bernie Connor
*Special mention: Anton Powers & Jessica Doyle
LIVE MUSIC VENUE OF THE YEAR
Another category with three equally deserving nominations. It's so hard to choose when each one supports different types of music in different ways.
The Caledonia - We've gone for 'The Cally' because of their support for free live music, particularly their support for  bluegrass/country/roots music, and local jazz.
The Royal Liverpool Philharmonic
The Kazimier
MANAGER/MANAGEMENT TEAM OF THE YEAR
Bold Management
Josh Mateer
Charlotte Bower
PRODUCER/PRODUCTION TEAM OF THE YEAR
Mike Cave
Rob Whiteley
Mike Crossey
RECORD LABEL OF THE YEAR
AntiPop – with no out-and-out acoustic labels in this category, we're sticking our colours on AntiPop Records, the home of The Dead Class, The Drellas, and The Vermin Suicides.
Viper Recordings
3beat
*Special mention: Payper Tiger
RECORDING STUDIO OF THE YEAR
Once again, how do we chose? It's so hard, so we'll leave it to you.
Elevator
Parr Street Studios
Creative Minds Charity
*Special mention: Whitewood
Award Event – 17th November
Local music champion, Roger Eagle award for outstanding contribution to music and Lifetime achievement award will be announced at the Liverpool Music Awards ceremony on Saturday 17th November.
Hosting the awards night at The Dome is BBC Radio 2 DJ Janice Long, and there will be performances from chart-topping band Lawson, Liverpool indie popsars The Wombats, X Factor finalist Craig Colton, MOBO Unsung Award winner Esco Williams, plus more acts yet to be announced. Money raised on the night will be in aid of Youth Music charity.
Full details can be found at liverpoolmusicawards.com
Voting open for Liverpool Music Awards 2012

Liverpool Acoustic is the only website of its kind in the UK. It was created by Graham Holland in April 2008 as a central resource for the vibrant and exciting acoustic music scene in Liverpool and the Greater Merseyside area. It contains an extensive diary of acoustic events, from festivals, theatre concerts and folk clubs to showcases and open mic nights. The News and Reviews service is available as a free email subscription and carries news about upcoming events, reviews of cds and gigs, interviews with local musicians, and a newsletter on the first of each month.