FRIDAY 26th OCTOBER 2012
LIVERPOOL ACOUSTIC LIVE
This month Liverpool Acoustic Live takes place on Friday 26th October 2012 at the View Two Gallery on Mathew Street, and features fantastic folk guitarist Phil Hare, with support from Three Minute Hero (Liverpool Acoustic's Stuart Todd), and Devon-based Lipa graduate Freya Jonas.
Phil Hare
Three Minute Hero
Freya Jonas [Devon]
Doors open at 8.00pm with music starting at 8.30pm sharp. The night finishes at 11.15pm
Join the facebook event here.
Liverpool Acoustic Spotlight 80
Phil Hare
philhare.co.uk

Phil Hare is widely regarded as one of the finest and most distinctive acoustic guitarists working on the current folk music circuit. After serving a 'local apprenticeship' with many well-known names in the North West of England: bands like Full House and The Fiddle Band, Phil became a solo performer at the end of the 1980's, taking to the road with a powerful, self-written song selection from his self-produced recording 'Maidenhead Revisited': prompting Paul Adams from Fellside to sign Phil to his record label in 1990.
Over the years Phil has been increasingly in demand as a session guitarist. This combined with live performance has seen him work on stage and in the studio with a veritable 'who's who' of traditional and contemporary folk and acoustic musicians. Artists such as the late JAKE THACKERAY, THE SPINNERS, ISLA ST CLAIR, VIN GARBUTT, CHRIS NEWMAN, TOM MCCONVILLE, DAVE BURLAND, BEN & JOE BROUGHTON, BILL CADDICK, BRAM TAYLOR, GARVA, the acoustic rock band PELE (no, it's not him!) DEAN JOHNSON, JON HARVISON and more recently with dance bands TANGLEFOOT, THREE POINT TURN and PANDEMONIUM. It was with the GINGHAM PINKS dance band that Phil played at EDINBURGH FRINGE 2001 where they provided a musical backdrop for JOHNNY VEGAS and NICHOLAS PARSONS amongst others!
In addition to regular local and national radio play and performance, Phil has completed British and European tours in the last few years, winning many friends with his combination of finely-crafted and often 'socially aware' chorus songs, a rich, husky voice, a humorous line in stage banter, and, quite simply, some of the best guitar playing you are likely to hear anywhere.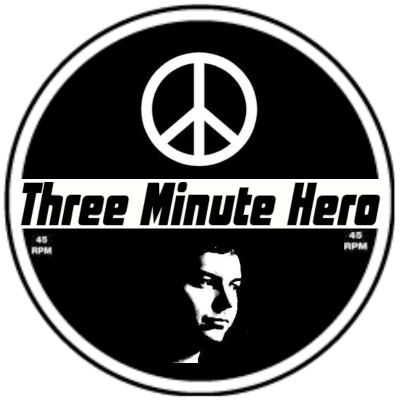 Three Minute Hero is the brainchild of Liverpool singer, songwriter and musician Stuart Todd. Named after a song by ska revival band The Selecter, the group mixes social commentary with raw acoustic folk blues power pop; influenced by the likes of Bob Dylan and Billy Bragg. One of their songs, The Busker, is a commentary on the trials of a being a street musician.
Freya Jonas is a 24 year-old singer, song-writer and pianist. Now based in Totnes, Devon, Freya has previously spent many years in Liverpool where the places and people she encountered had a great influence on her music. Since learning the piano from the age of 6 and singing since she was 14, Freya now enjoys writing luscious words of tumbling love, misfortune, joy and reassurance. Through genres of soul, jazz and folk Freya ventures to the peaks and pits of human feelings.
Freya's current release is the My Bones EP which you can listen to here.
Liverpool Acoustic Spotlight 80 Friday 26th October 2012 Liverpool Acoustic Live 
If you get the chance, please support your local artists by emailing them, joining their mailing lists, liking their facebook pages, following them on twitter, leaving them comments, going to their gigs, and buying their music direct from them where possible. The Liverpool Acoustic Spotlight is produced and presented by 
Graham Holland
 on behalf of the 
Liverpool Acoustic
 website, and is a proud member of the 
Association of Music Podcasting
. The theme music is King of the Faeries by 
Andrew Ellis
 from his CD Midnight On The Water.
Spotlight 80 Friday 26th October 2012 Liverpool Acoustic Live

Graham Holland is the owner and editor of the Liverpool Acoustic website, and runs Liverpool Acoustic's award-winning live music events with local musician Stuart Todd. In real life he's an Apple Professional Development Authorised Trainer, has been producing podcasts on a regular basis since July 2006, and runs a number of websites for other organisations. He lives in Wavertree with his partner and their cat Xiao Hei.