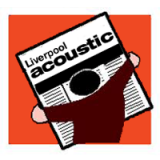 tagged:
newsletter
,
october
,
october 2012
Posted by Liverpool Acoustic in news, news and reviews, newsletter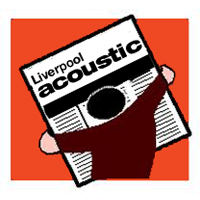 Gosh, September was interesting, wasn't it? The scrapping of Liverpool City Council's busking policy, and the start of the fight to keep MelloMello open certainly put the music scene in the media spotlight. Let's hope both situations can be resolved for the benefit of the creative community.
And so to October, and there's plenty to look forward to, including the launch of Threshold Festival's New Bird Ticket (their early bird ticket named after the Baltic Triangle's New Bird Street!) at The Picket on 20th October. The show stars the return of Louis Barabbas and the Bedlam Six launching their new single, but there will be plenty of acoustic goodness from the likes of Dominic Dunn, Emilio Pinchi, and The Sub Zeros. Full details from thresholdfestival.co.uk
Also this month is the College of Music Knowledge, a series of three FREE workshops taking place over the October half term at The Brink, and organised by Dominic Dunn's WeekdayWeekend Promotions. Workshop One is on the business side of music with Liverpool Sound City's Dave Pichilingi, Workshop Two is all about songwriting with Amsterdam's Ian Prowse, and Workshop Three is centred around performing with Kaya Herstad Carney. More details from the facebook event page here.
October wouldn't be complete without the Liverpool Irish Festival, back for its tenth year and now condensed into ten days. It all starts on 11th October and you can find out more from liverpoolirishfestival.com - we'll be doing a fuller feature on this soon.

LIVERPOOL ACOUSTIC PRESENTS
As you know our regular live events are on the fourth Friday of each month. However, every so often we're presented with an opportunity to host an extra gig that's just too good to turn down. This is one of those gigs! It's taking place on Friday 5th October at The View Two Gallery on Mathew Street and features Californian Americana star Rick Shea, long time friend and collaborator with Liverpool's award-winning Americana band The Good Intentions, who will be providing the support slot. And if last July's evening with Eric Brace and Peter Cooper is anything to go by, there is sure to be more than a couple of musical collaborations on the night.

LIVERPOOL ACOUSTIC LIVE
Liverpool Acoustic Live this month is on Friday 26th October 2012 at the View Two Gallery when we'll be welcoming local favourite Phil Hare who'll be joined on the night by one or two musical friends. Support is provided by Three Minute Hero (Liverpool Acoustic' Stuart Todd), and LIPA graduate Freya Jonas.
Phil Hare 
Three Minute Hero
Freya Jonas
Tickets are available in advance for £5 from wegottickets.com/liverpoolacoustic or for £6 on the night when the doors open at 8.00pm. The music starts at 8.30pm and goes through to just after 11.00pm.
You can join the facebook event at facebook.com/liverpoolacoustic/events
All of our future live events can be found at liverpoolacoustic.co.uk/live and if you want to receive information about tickets before they go on general sale then sign up to our events publicity mailing list here.

DIARY NEWS
We're slowly weeding out the dead events from the diary – thanks to everyone who's helped out with this. We could also appreciate help spotting the acoustic music events that haven't made it into the diary, so if you come across something we're not listing drop us a line using the 'Contact' page to let us know, or use the 'Add Event' button on our 'Diary' page.
Ch-ch-ch-ch-changes…
Festival Express has a new format. It's still every Friday at Vinyl on Lark Lane and it's still free, but now it starts at 7pm with open mic through to 9pm. The booked acts are now 9pm to 11.30pm. Details in the diary.
You say goodbye…
And I say hello…!
Lemon Hippo Art Collective is a brand new free weekly music night every Friday at D&N on St James Street. The event runs from 7pm to 11pm and showcases up and coming acoustic artists with artwork on display from local visual artists. Check out the facebook page for more details facebook.com/LemonHippo
Barcelona Bar open mic - replacing the previous open mic, this one is every Thursday from 6pm to 11.30pm. It's free to enter and you're all welcome.
Barcelona Bar open mic - this one is every Sunday, starting at 3pm and going all the way through to 11pm, also free.

OCTOBER DIARY SELECTION BOX
Here's a selection of some of the acoustic events taking place in June. Click on the event in the diary for full details and links.
Monday 1st – Michael Weston King and Peter Case @ Park Golf Club, Southport. Doors 8pm, tickets £8 in advance and £10 on the door.
Wednesday 3rd – Danny Schmidt & Carrie Elkin @Grateful Fred's, Formby, with support from Neil Campbell. Doors 8pm, music 8.15pm, advance tickets £7 – this one is NOT TO BE MISSED!
Wednesday 3rd – Ruarri Joseph @ MelloMello, with support from Irish folk troubadour Marc O'Reilly. Doors 7.30pm, music 8pm, tickets £8.50 from ents24
Friday 5th – Liverpool Acoustic Presents Rick Shea [USA] and The Good Intentions @ The View Two Gallery
Tuesday 9th – The Fresh Sessions @ Schmooze Bar, hosted by Thom Morecroft. This weekly event is already making a name for itself. Why not come along and see what the buzz is about? Facebook page is here with up-to-date details of who's playing.
Friday 12th – Gideon Conn & Friends @ Studio 2, with support from Dan Elson & The Rhythm Pixies, Three Minute Hero, and Ian Kenyon (The Huyton Poet). 8pm to midnight, £5 on the door.
Saturday 13th – Radical Liverpool [CHANGE OF VENUE] @ Maggie May's, 90 Bold St. Doors 7pm, music 7.30pm to 10pm. Rip Roaring Success, Our Morals, Dominic Dunn. Tickets £4.50 from wegottickets.com (only 20 left) or £5 on the door.
Thursday 18th – Ahab @ Leaf – Mellowtone and Ceremony Concerts present Nashville's Ahab, with support from Clean Cut Kid and Jez Wing. Facebook event here, and tickets £6 here.
Sunday 21st – TG Elias album launch @ The Shipping Forecast, 7pm, £4 advance, £5 on the night, facebook event here.
Friday 28th – Liverpool Acoustic Live @ The View Two Gallery. Phil Hare and friends, Three Minute Hero, Freya Jonas. Tickets £5 in advance.
Monday 29th – Josephine Foster @ Leaf – Harvest Sun present American modern folk singer Foster who makes her first visit to Liverpool with full backing band in support of her new album Blood Rushing (featuring the song Child of God). 7.30pm, £8 from TicketWeb
Tuesday 30th – Colin Vearncombe aka Black @ The Kazimier. Liverpool-born Colin returns home with an intimate acoustic tour with long-time friend and musician Calum MacColl. Doors 7.30pm, tickets £12.50 from the Music Consortium and Seetickets.

NOVEMBER DIARY ADVANCE NOTICE
Thursday 1st – Samson and Delilah @ Leaf – Mellowtone presents the fantastic UK/Australian chamber folk outfit Samson & Delilah to Liverpool, with support from Sparkwood & 21, and Rachael Wright. More details to follow on the facebook event page.
Saturday 10th – Celebrating Subversion
We're really excited that Liverpool's Sefton Park Palm House is hosting the only North West appearance of Celebrating Subversion: The Anti-Capitalist Roadshow. It's an evening of radical musicians, plus a socialist magician, who'll be snubbing their noses at capitalism, and celebrating subversion in the best way possible – with music and song.

AND FINALLY…
You may have noticed that the Liverpool Acoustic website and news emails contain adverts. In the interest of full disclosure, if you click on them the Liverpool Acoustic website will earn literally a few pennies… A few pennies going towards the cost of hosting the site isn't to be sniffed at, so we're not complaining. It's also worth noting that some of the ticket links and links to places such as Amazon and iTunes also earn us a few pennies, and if people sign up to Dropbox using the link below we earn a little extra space in our own dropbox which we use to distribute files to artists and promoters. So, if you do click on anything, many thanks in advance.
Graham – on behalf of the Liverpool Acoustic Team

Liverpool Acoustic Newsletter – October 2012

Liverpool Acoustic is the only website of its kind in the UK. It was created by Graham Holland in April 2008 as a central resource for the vibrant and exciting acoustic music scene in Liverpool and the Greater Merseyside area. It contains an extensive diary of acoustic events, from festivals, theatre concerts and folk clubs to showcases and open mic nights. The News and Reviews service is available as a free email subscription and carries news about upcoming events, reviews of cds and gigs, interviews with local musicians, and a newsletter on the first of each month.