Posted by Graham Holland in news, news and reviews, spotlight
FRIDAY 5th October 2012
LIVERPOOL ACOUSTIC PRESENTS
Hot on the heels of our last event comes a special Liverpool Acoustic Presents taking place one week later on Friday 5th October 2012  at our regular home, the View Two Gallery on Mathew Street. Headlining on the night is Californian Americana star Rick Shea, with support from Liverpool's own award winning The Good Intentions.
Rick Shea
The Good Intentions
Doors open at 8.00pm with music starting at 8.30pm sharp. The night finishes at 11.15pm
Join the facebook event here.
Liverpool Acoustic Spotlight #79
Rick Shea
rickshea.net

Rick Shea cut his teeth in the bars and honky tonks of the Californian city of San Bernardino where he grew up, and has gone on to build a solid career for himself as a deeply evocative singer, formidable guitarist, and highly respected songwriter. Rick toured for seven years with Dave Alvin and the Guilty Women, from Hollywood to Madison Square Garden, opening many of his shows and playing on most of Dave's albums, including the GRAMMY-winning Public Domain. Shea has also played with a long list of other artists over the years including Los Lobos, Rosie Flores and R.E.M. Rick's current solo album Shelter Valley Blues contains vivid and compelling songs, and has been compared to early albums by The Band.
"Staunchly independent… represents the best of California music." L.A. Weekly
"Few sounds can be as inviting as the warm tones of Rick Shea's voice and crooning steel guitar…" Country Music People
"Don't know if he is underrated or overlooked, but if he is, it's your fault, not his." FolkWorks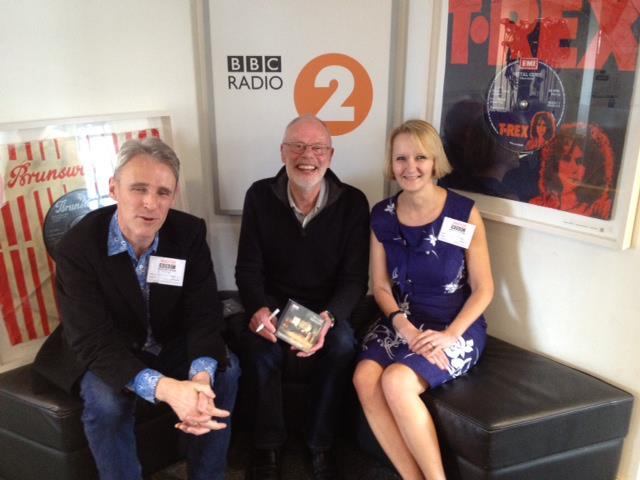 Formed in 2003, The Good Intentions are R. Peter Davies, Gabrielle Monk, and Fransesco Roskell. The band's music is based around old time acoustic instrumental and three part harmony sounds, playing Alt Country, Americana, and Bluegrass, with all songs on their two albums being written by Peter.
The band won the Maverick Festival's Country Music Song Competition in 2009, and in the last two years The Good Intentions have moved from smaller venues in the north of England to playing music festivals in the UK, as well as touring The Netherlands and the USA. In October 2011 The Good Intentions won Americana Act of the Year at the British Country Music Awards - a real testimony to their professional musicianship and well-crafted songs.
"A classy country album… with subtle and impressive songs." Martin Chilcott, The Daily Telegraph
 "Reminds me of how Country CDs used to sound when I was growing up. Davies and Monk hormonize like nobody's business." Andy Ziehll, Americana Gazette
Liverpool Acoustic Spotlight #79 Friday 5th October 2012 - Liverpool Acoustic presents 
If you get the chance, please support your local artists by emailing them, joining their mailing lists, liking their facebook pages, following them on twitter, leaving them comments, going to their gigs, and buying their music direct from them where possible. The Liverpool Acoustic Spotlight is produced and presented by 
Graham Holland
 on behalf of the 
Liverpool Acoustic
 website, and is a proud member of the 
Association of Music Podcasting
. The theme music is King of the Faeries by 
Andrew Ellis
 from his CD Midnight On The Water.
Liverpool Acoustic Spotlight 79 Friday 5th October 2012

Graham Holland is the owner and editor of the Liverpool Acoustic website, and runs Liverpool Acoustic's award-winning live music events with local musician Stuart Todd. In real life he's an Apple Professional Development Authorised Trainer, has been producing podcasts on a regular basis since July 2006, and runs a number of websites for other organisations. He lives in Wavertree with his partner and their cat Xiao Hei.