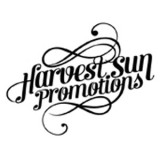 tagged:
acoustic air raid
,
bombed out church
,
cancelled
Posted by Liverpool Acoustic in news, news and reviews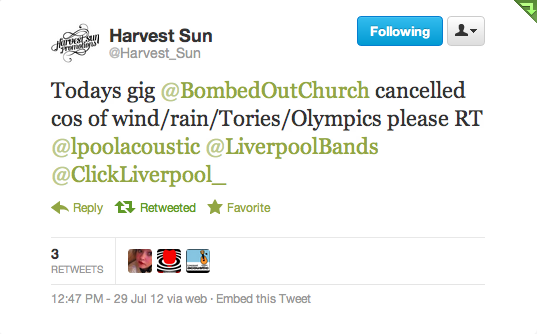 STOP PRESS – Acoustic Air Raid CANCELLED
The Acoustic Air Raid event due to take place today (Sunday 29th July) has been cancelled. See the tweet from @Harvest_Sun
If  you were planning on going to this and are now at a loose end then why not head over to the Lomax for their open-mic all-dayer? facebook.com/events/420426151329090
p.s. If you're reading this for the first time in email form on Monday then feel free to delete it… We received the information too late for the Sunday email shot.

Liverpool Acoustic is the only website of its kind in the UK. It was created by Graham Holland in April 2008 as a central resource for the vibrant and exciting acoustic music scene in Liverpool and the Greater Merseyside area. It contains an extensive diary of acoustic events, from festivals, theatre concerts and folk clubs to showcases and open mic nights. The News and Reviews service is available as a free email subscription and carries previews of upcoming events, reviews of music releases and gigs, the Liverpool Acoustic Spotlight podcast, and a newsletter on the first of each month.