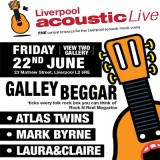 tagged:
Atlas Twins
,
Galley Beggar
,
Laura&Claire
,
liverpool acoustic live
,
liverpool acoustic spotlight
,
Mark Byrne
,
Sean Michael Buls
,
The 4.20s
,
the view two gallery
Posted by Graham Holland in news, news and reviews, spotlight
FRIDAY 22ND JUNE 2012
LIVERPOOL ACOUSTIC LIVE
The next Liverpool Acoustic Live event is on Friday 22nd June, and is a real treat for lovers of folk and folk rock. Coming up from London we've got Fairport Convention-inspired Galley Beggar who were described by The Stonetown Sessions' Alan Roy as "One of the best acoustic acts I've ever seen. Absolutely fantastic band!" Joining them on the night are Chester-based folk duo Atlas Twins, local singer-songwriter Mark Byrne, and Widnes duo Laura&Claire.
Galley Beggar
Atlas Twins
Mark Byrne
Laura&Claire
Doors open at 8.00pm with music starting at 8.30pm sharp. The night finishes at 11.15pm
Join the facebook event here.
Liverpool Acoustic Spotlight #72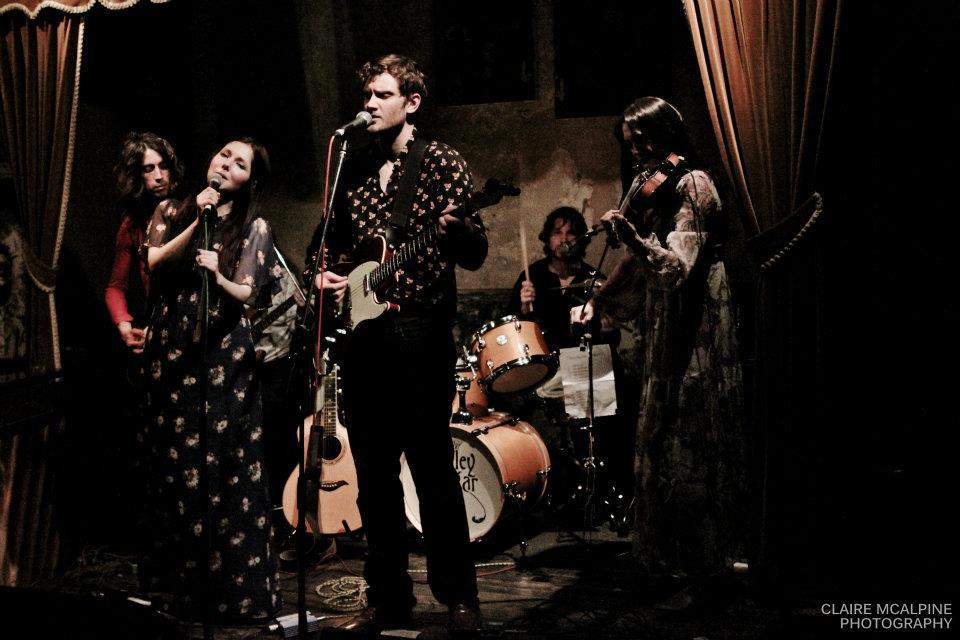 Galley Beggar
galleybeggar.com

Galley Beggar are a six piece folk-rock band based in London and Kent who play a mixture of original songs and traditional arrangements featuring harmony vocals, guitars, fiddle, mandolin, bass and drums. They were originally influenced by the folk rock movement of the late sixties and seventies, with people frequently commenting on the echoes of bands like Fairport Convention, Steeleye Span and Pentangle which they find in Galley Beggar's music. They have also explored the distant shores of acid folk from Trees to Mr Fox.
Since the release of their debut album Reformation House in 2010, Galley Beggar have appeared at various folk festivals around the UK and have performed on BBC radio and local FM radio stations. The live show also includes many songs from their second album which is due for release this summer. Galley Beggar are playing throughout  the country in 2012.
"Ticks every folk rock box you can think of." Rock N Reel Magazine
"One of the best acoustic acts I've ever seen. Absolutely fantastic band!" Alan Roy, The Stonetown Sessions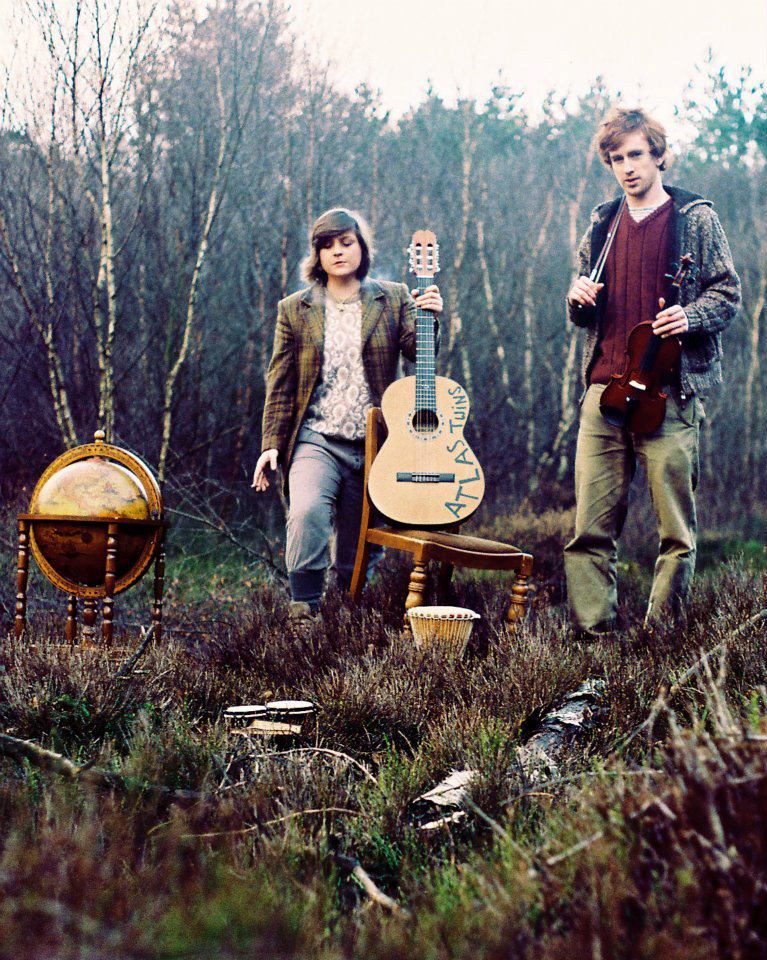 Atlas Twins are a male/female folk acoustic duo hailing from Chester, Cheshire. Having only formed in November 2011 they have become prolific with writing songs about their experiences in life, love and loss.
Atlas Twins combines Dave's intricate fingerpicking nylon string guitar and Lianne's soaring, expressive vocals to create a timeless sound.  The duo has been gigging around the Chester, Liverpool and northwest area and as a result has acquired quite a following.
They were featured as the first BBC Introducing producers pick of 2012 on BBC Radio Merseyside and were subsequently hastily invited to play live in session with Dave Monks. This session can be heard at soundcloud.com/atlastwins
They were also featured on BBC Radio Wales DJ Adam Waltons Radio show and were immediately booked to play his crackling vinyl night at Telfords Warehouse.
Dave and Lianne are currently working on their first EP at Leeds College of Music which is close to completion. In the meantime you can listen to a vast collection of their recordings on the soundcloud page. Free downloads and updates are available if fans 'like' the Facebook page.
"Listen to this band intently, every guitar stroke differentiates in meaning" Daniel Thomas- Independent Music News
"Lianne's vocals are angelic" Ian Pye, Mako Music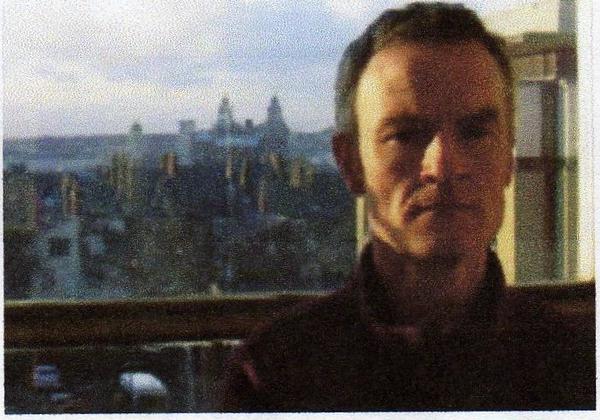 Mark Byrne is a Liverpool musician and songwriter, who has had the pleasure of guesting at festivals in Cambridge, Whitby and Saddleworth to name but a few. Mark has worked live and in the studio with the John O'Connell Band, Paul Wilkes, TJ & Murphy and more recently with Steve Roberts' Tao of Steve.
In 2011 Mark formed the Solid Air Band with Liverpool musicians Jake Ford, Martin Smith, Vidar Norheim and Nick Lacey, a vibe-alike tribute to John Martyn. He is inspired by different styles of music including folk, country, mainstream and jazz, culminating in an accessible and thought provoking collection of original songs.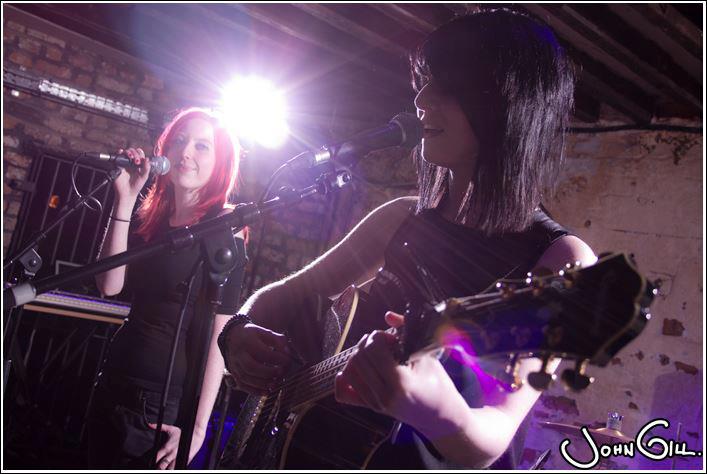 Life long friends, Laura&Claire blend Alternative Pop and Folk with haunting vocal harmonies.
Since the beginning of the year Laura&Claire have become regulars in various venues across the city and are continuing to seek out opportunities to play to new audiences. All the while the girls are in the process of recording their debut album, of which featuring new song 'Midnight Blue'.
BONUS TRACKS
Sean Michael Buls

Former member of local bands Dulce Como and The Suns, Sean Michael Buls is now performing solo, and last year recorded an album of his own guitar instrumentals influenced in style by the likes of John Fahey, Davey Graham and Leo Kotke.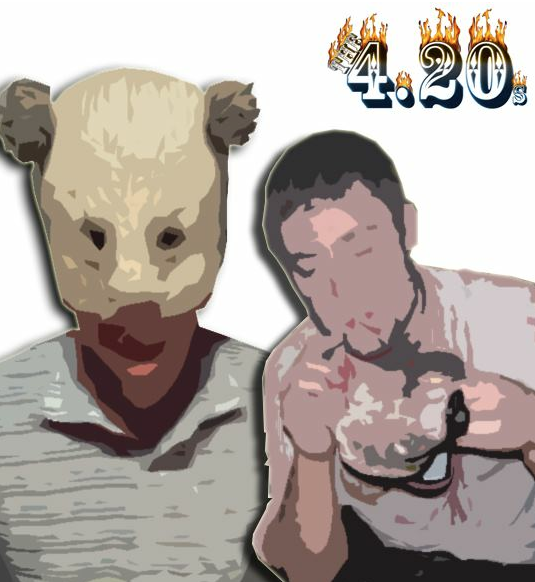 Paving the way to future glory and changing the vibe of the liverpool story The 4.20s have been working hard over the last few months writing, jamming and showcasing their new mix of upbeat tempo'd, flute driven, acoustic belting , lyric busting songs.
With Ste (weevil) Buhagiar on vocals and acoustic guitar, Jay (doc) Roberts on bass and George (fruity tootie funky flutey  Roberts on flute The 4.20s will be setting up and playing some of the hottest shows around the north west in 2012. So keep ur ears peeled and eyes on the look out for this fresh yet dirty rock n roll band.
Liverpool Acoustic Spotlight 72 Friday 22nd June 2012
Liverpool Acoustic Spotlight #72: Friday 22nd June 2012 – Liverpool Acoustic Live 
If you get the chance, please support your local artists by emailing them, joining their mailing lists, leaving them comments, going to their gigs, and buying their music direct from them where possible. The Liverpool Acoustic Spotlight is produced and presented by 
Graham Holland
 on behalf of the 
Liverpool Acoustic
 website, and is a proud member of the 
Association of Music Podcasting
. The theme music is King of the Faeries by 
Andrew Ellis
 from his CD Midnight On The Water.

Graham Holland is the owner and editor of the Liverpool Acoustic website, and runs Liverpool Acoustic's award-winning live music events with local musician Stuart Todd. In real life he's an Apple Education Trainer, has been producing podcasts on a regular basis since July 2006, and runs a number of websites for other organisations. He lives in Wavertree with his husband and their cat Xiao Hei.