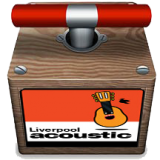 tagged:
news blast
Posted by Liverpool Acoustic in news, news and reviews, NEWS BLAST
It was just NEWS BLAST #17, you know what we mean. And the way it looked was way beyond compare. 'Nuff said. And although it's Star Wars Day you won't need to be a master of the Jedi arts to find some of the best snippets of music news this side of the galaxy – plus it's a Jabba the Hut-sized portion too!
WHO LEFT THE TAP RUNNING? – Ideas Tap is a cool arts charity set up to help young, creative people at the start of their careers. They offer help with funding, career development, advice and opportunities for creative collaboration. Find out more about them here. They also run a regular design brief competition, and the current one has the theme 'Grow' with submissions invited in audio and video, text, and visual arts and photography. Details about that here.
WHO CARES?  – Take Care cares! It's a collective of like-minded friends, musicians, producers and promoters in Liverpool who have already signed up Blencathra, the new album by Rusts (Scott Russell), and have The Sun Electric Band and Matt Reekie on board too. You can find them online at takescare.wordpress.com
HOW SOLO CAN YOU GO? – Joseph Oliveira is an award-winning short film maker who received a Young Person's BAFTA nomination in 2010. He's recently moved into music videos and is looking for a solo artist (sorry bands…) with a pre-recorded single who he can work with. Check out the Sinister Pictures youtube channel then get in touch here.
ALWAYS READ THE LABEL –  So you're a band or musician and you've got some really good music recorded. Heck, it's not good music, it's fantastic music! And you want all those record companies to hear it, don't you? Well before you start mailing off your CD to every contact in the book just pause for a few minutes and read the following article containing Top 5 Tips for approaching music companies. It's guaranteed to save you time and heartache.
ABLE TO HELP CAINE? –  Darren Caine is well known as the presenter of Sound of Liverpool on Liver Radio. He dropped us a line at Liverpool Acoustic to tell us about a three day musical event he's organising at the Lomax from Saturday 25th to Monday 27th August. There will be music from 12.00pm to 12.00am over these three days of the August Bank Holiday weekend and Darren has the mammoth task of filling 25 band slots and 40 (yes, 40!) acoustic slots. If you're interested then drop the nice Mr Caine a message on his facebook profile here.
YOU CAN CALL HIM AL – Or Mr Hughes, or just plain ole Al Hughes, acoustic bluesman. As mentioned in May's newsletter, Al is playing at Fogherty's function room on Smithdown Road on Friday 11th May, and John Welsh from Johnny's Blues Club has contacted us to offer the Liverpool Acoustic music aficionados (yes, that's YOU!) a special deal – buy one £10 full price ticket and get a second half price. To take up this offer simply phone John on 0151 428 2855.
WHAT THE FOLK! – The English Folk Dance and Song Society (EFDSS) is launching a new scheme offering creative residencies at its London base, Cecil Sharp House. The initiative is open to individuals or groups who want to explore their creative potential and the English traditions. This opportunity is open to composers, poets, dancers, musicians and visual artists, and the successful applicants will be researching and developing new work which could potentially be taken on tour. The EFDSS is keen to hear from artists interested in exploring the potential of working cross-genre, cross-arts, or cross-culture. If you're interested you can download the application form here. It would be fantastic if the EFDSS were inundated with applications from Liverpool and Merseyside – we've certainly got enough talented artists here! (A huge thank you to Simon Glinn from the Liverpool Phil for passing this interesting piece if news our way.)
PLAYAWAY – As part of Play Fest's mission to showcase local and UK wide fresh new talent, the Norfolk festival has launched a competition on Facebook and Twitter offering the chance to perform a full 45 minute spot on the Main Stage on Saturday 2nd June in front of a 4,000 strong festival crowd. Yes please! Details of how to apply (live videos preferred) can be found here. The closing date is 16th April so you'd better get yer skates on if you want to have a apply.
IN A MOOD? – Fancy working with an experienced musician to create something moody and sophisticated? They're looking for guitar, acoustic bass, cello, cajon, keys, or anything similar. Read all about it here.
SISTERS ARE DOING IT FOR THEMSELVES  – 'Women & the Music Industry' is a free masterclass taking place at The Women's Organisation on Thursday 17th May. It's running from 2pm to 4pm and features a panel of music industry experts from Radio City, the Liverpool Echo, Lisa Southern PR, Fierce Management, McEntegart Legal Ltd, and Liverpool Sound City. This event will be followed from 4pm to 6pm by an Acoustic Afternoon featuring local female artists and industry networking, plus the launch of the Liverpool Music Awards. The event is free, but booking is essential and can be claimed on a first-come, first-served basis from eventbrite.
JUMP ON THE BANDWAGON –  One of the hardest things to do as a musician is to find gigs out of town and further afield. If you're struggling to get booked in London or Leeds, Birmingham or Bradford, then why not sign up to bandwagongigs.com? Here you'll find a whole host of gig slots available, and it even shows which ones are paid. Well worth checking out. Also, if you're a local promoter looking to book musicians from out of town then you can sign up for a promoter profile and post your vacancies for everyone to see.
XCHANGE SOME GIGAGE – While not a good at finding paid gigs as Bandwagon, Gig-x-Change is still worth checking out. It's a facebook page where promoters and bands post their free slots and availability respectively. facebook.com/gigxchange
IN IT TO WIN IT – If you don't take part you can't win. Win what? we hear you cry. The Online Music Awards, that's what. OK, so they've shoehorned 'Folk' and 'Acoustic' into the Best Rock Act category alongside Metal, Punk and Grunge, but that's no reason not to at least check it out, is it? Maybe it is, but we'll leave that for you to decide. onlinemusicawards.org
WHO LIKES TO LISTEN TO THE BAND? – Hands up. Who had a musician page on facebook with a nice landing page with details of the band and music for people to listen to? Keep your hands up if you were annoyed when the new timeline was forced on you, preventing people from finding your music as soon as they arrive. So that's most of you then. Well the good news is that facebook has now added a 'Listen' button to musician's pages which (in the UK) links with their music on Spotify. It's not ideal because it means having to add your music to Spotify if you haven't already, but at least you'll early a few fractions of a penny every time someone listens. Read the articles here and here.
DANCING IN THE SUNLIGHT – Gibson, the guitar people, and Absolute Radio, the radio station people, have teamed up to offer on unsigned band or singer-songwriter the chance to play at the London O2's Sundance London Inc. Club on 27th April as part of the Sundance London Film and Music Festival. Details of how to apply (you need a youtube clip of a live performance) can be found on the Gibson website here, and the closing date is 15th April. Oh, and you get played on the radio too.
HOP TO IT – Gosh, these festival opportunities sure come thick and fast, don't they? Do you fancy getting on the same bill as Bob Dylan, Peter Gabriel, Suede, Damien Rice, and Primal Scream? The Hop Farm festival takes place at the end of June in the Garden of England (that's Kent). All you have to do is upload a couple of tracks by 20th April, get all your fans to vote for you, be in the top 20 by the time voting stops, go to London to play in front of a panel of industry movers and shakers, and get picked by the judges. Simple, eh? If you can be bothered, the details are here.
IF I CAN MAKE IT THERE I'LL MAKE IT ANYWHERE. IT'S UP TO YOU… ER… MANCHESTER – The Wall of Sound Conference is taking place on Sunday 13th May at Band on the Wall in Manchester. The afternoon will have a series of panels discussing new ways to make it in music, and features guests such as Band on the Wall CEO Gavin Sharp, Richard Jones from Key Music Management (Bjork/ The Pixies), Andrew Booth from Turner Parkinson (Ian Brown/New Order), plus Darren Poyzer, John Robb, and Louise Barabbas. Entry is… wait for it… FREE! although you do have to register here. There's an evening concert too (also free) featuring Hot Beat Repeat, Presuming Ed, King Capisce, and Burleskimo.
FILL OUT FORM B – Formby Live is taking place from 6th to 8th July this year and they're looking for acoustic performers to fill their 20 minute slots at the Formby Village marquis-type stage. They've also got a street entertainment license for the duration of the festival so busking will be encouraged. If either of these opportunities appeals to you then check out the website formbylive.co.uk then drop Pat Wordley an email here.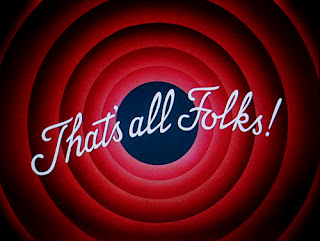 Liverpool Acoustic is the only website of its kind in the UK. It was created by Graham Holland in April 2008 as a central resource for the vibrant and exciting acoustic music scene in Liverpool and the Greater Merseyside area. It contains an extensive diary of acoustic events, from festivals, theatre concerts and folk clubs to showcases and open mic nights. The News and Reviews service is available as a free email subscription and carries previews of upcoming events, reviews of music releases and gigs, the Liverpool Acoustic Spotlight podcast, and a newsletter on the first of each month.