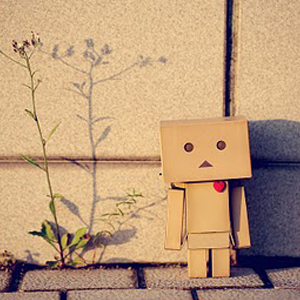 The Liverpool Acoustic website was down for a period last night. We hope you weren't down too.
But we're back now, and ready for whatever the day might throw at us (probably rain).
In the meantime, check out Anton Tang's delightful cardboard robots here.

Liverpool Acoustic is the only website of its kind in the UK. It was created by Graham Holland in April 2008 as a central resource for the vibrant and exciting acoustic music scene in Liverpool and the Greater Merseyside area. It contains an extensive diary of acoustic events, from festivals, theatre concerts and folk clubs to showcases and open mic nights. The News and Reviews service is available as a free email subscription and carries news about upcoming events, reviews of cds and gigs, interviews with local musicians, and a newsletter on the first of each month.