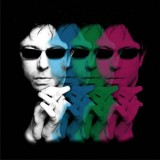 tagged:
Epstein Theatre
,
Ian Broudie
,
Ian McCulloch
Posted by Liverpool Acoustic in news, news and reviews
It was a sad day back in 2005 when Liverpool's Neptune Theatre closed its doors for the last time after years of uncertainty over its future. Many of us shed a metaphorical tear at the loss of this perfectly-formed little performance space and community theatre that had hosted everything from music and comedy to pantomimes, plays and school productions. Heck, at one time it even had a TARDIS in the bar – what's not to like about that?

The good news is that the theatre has been given a new lease of life following a £1million refurbishment, and is set to re-open as The Epstein Theatre in honour of former Beatles manager Brian Epstein. And the good news continues with the announcement that The Epstein (or The Eppy, as it's sure to be shortened to) is in the safe hands of the team behind the Liverpool Sound City music festival.
The Epstein Theatre is officially opened on Wednesday 9th May, and the occasion is being marked by two very special concerts on Thursday 10th and Friday 11th May which see Liverpool music legend Ian McCulloch playing an intimate acoustic show alongside very special guest Ian Broudie.
Each show is seated, and limited to only 350 tickets, so if you want to attend you'll have to be quick. Tickets are £22 in advance, and doors open at 8.00pm.
Thursday tickets
Friday tickets


Liverpool Acoustic is the only website of its kind in the UK. It was created by Graham Holland in April 2008 as a central resource for the vibrant and exciting acoustic music scene in Liverpool and the Greater Merseyside area. It contains an extensive diary of acoustic events, from festivals, theatre concerts and folk clubs to showcases and open mic nights. The News and Reviews service is available as a free email subscription and carries previews of upcoming events, reviews of music releases and gigs, the Liverpool Acoustic Spotlight podcast, and a newsletter on the first of each month.