Posted by Liverpool Acoustic in news, news and reviews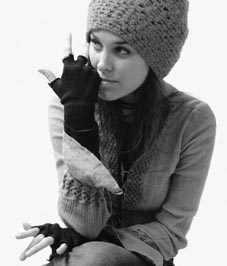 RAGZ – Autumn 2008 Tour Launch Gig
TUESDAY 21st OCTOBER
with support from Jeff Jepson, and special guest Ian McNabb
plus Mellowtone DJs beween the live music
at Korova, Fleet Street, Liverpool
£4 / 3
Doors 8pm
www.myspace.com/mellowtonenight
Following her stunning debut EP Little Stings and an extensive tour of the UK and her native Scandanavia, Ragz returns to Liverpool to launch her Autumn tour with her follow up EP release, Bedroom Recordings.
The launch night will see Ragz joined by a very special guest – Liverpool legend and Icicle Works main man, Ian McNabb with support from the fantastic Jeff Jepson Band.
Capturing the rich and deep tones of her powerful yet fragile voice, the intricate musicianship and beautiful melodies that soar from uncharted depths to heights unknown, Bedroom Recordings rounds up a series of low key summer dates, including Liverpool's Carling Academy, The Bluecoats Arts Centre and BBC Radio's Stan Ambrose's legendary 'Folkscene' show.
Bedroom Recordings will be released in five limited editions of 40, each hand numbered, and each edition featuring different combinations of songs, including live favourite "Oh Oh" and "End to Ends" together with many of the newer songs that crept into sets during the Little Stings tour.
Ian McNabb, 'the sweetest guy in rock 'n' roll', confirms the legendary status bestowed upon him by Alan McGee by taking time out from his forthcoming autobiography Merseybeast – A Musical Memoir, to lend his support to Ragz on this very special occasion in Liverpool's Korova.
Ragz is a singer/songwriter born and raised in a land coloured by northern lights and fairytale creatures. Originally hailing from a tiny, forest-surrounded town in the south east of Norway, Ragz made Liverpool her home in 2002, and has since cemented herself into the musical folklore of her adopted city and developed her craft on stages across the UK, supporting the likes of Laura Marling, Eliza Doolittle,
Vijay Kishore, David Ford, Adem, Marissa Nadler, Thea Gilmore, and Ian McNabb; earning favourable comparisons to Joni Mitchell and Jeff Buckley and gaining many new friends and fans along the way…
'Siren with star quality.'
Jade Wright, Liverpool Echo
'Startlingly original'
Liverpool.com
'Watching her live is fantastic, she made people cry'
Phillip Harvery & Joel Ransom, PureFM
'she has one of the most incredible voices I'd heard in a live setting, and the crowd were held rapt in her sway'
Andy Von Pip, The Von Pip Musical Express
'Ragz is well known for her ability to bring a dark hush over the lairiest of audiences – thanks to her sweet, rich voice and beautiful back catalogue of (Joni Mitchell-hued) songs'
Diesel U-Music
'the night is stolen by Ragz. The darker side of acoustic as she sings about the turmoil of voices in the head'
Stuart Glossop, Leedsmusicscene.net
EP details:
Bedroom Recordings EP – available from 21st October, limited to two hand numbered editions of 100.
Little Stings EP available at tour dates and via Ragz' myspace site.
Available digitally via iTunes, Napster and AmazonMP3.
Review copies available on request.
Ian McNabb:
Merseybeast – A Musical Memoir – available to pre-order at
www.townsendrecords.co.uk
www.myspace.com/ianmcnabbtheicicleworks
Autumn Tour & new EP – launch October 21st 2008.

Liverpool Acoustic is the only website of its kind in the UK. It was created by Graham Holland in April 2008 as a central resource for the vibrant and exciting acoustic music scene in Liverpool and the Greater Merseyside area. It contains an extensive diary of acoustic events, from festivals, theatre concerts and folk clubs to showcases and open mic nights. The News and Reviews service is available as a free email subscription and carries previews of upcoming events, reviews of music releases and gigs, the Liverpool Acoustic Spotlight podcast, and a newsletter on the first of each month.